Financial Aid FAQ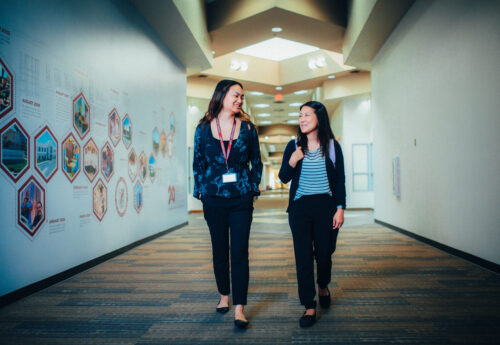 How and when should I apply for aid?
If you need aid for Summer/Fall 2023 or Winter/Spring 2024 complete the 2023-2024 FAFSA. The FAFSA for the 2024-2025 academic year will become available sometime in December 2023 but the Roseman Financial Aid Office will not begin reviewing them until March 2024.
Why should I use the IRS Data Retrieval Tool?
The IRS Data Retrieval Tool is designed to provide quick and efficient completion of your FAFSA. You will be able to securely import tax return data directly into your FAFSA. In most cases, applicants who use the IRS Data Retrieval Tool will not have to supply the Financial Aid Office with Tax Return Transcripts from the IRS thereby decreasing the amount of time necessary to process your financial aid offer.
I have completed and submitted my FAFSA, what happens next?
You will receive confirmation from the U.S. Department of Education that your FAFSA data has been processed in the form of a Student Aid Report (SAR). Once you have been officially enrolled at Roseman University the Financial Aid Office will begin to process your FAFSA information. We will notify you by email if additional documents are needed.
What is verification?
Verification is the process of checking the information reported on your FAFSA for accuracy. If your application is selected, our office is required to collect certain documents such as IRS tax transcripts and worksheets from you and your parents or spouse, if applicable. Information from these documents is then compared to information from the student's FAFSA. Other documentation, including but not limited to documentation of federal benefits received or of child support paid, may also be requested as indicated by information on the FAFSA.
For detailed information about our verification policy, see our Title IV Verification Policy.
What should I do if I have not received an offer letter from Financial Aid?
We only send offer letter email notifications to students who are officially enrolled in their program. If you are enrolled and have not been contacted by Financial Aid call or email our office to verify that your FAFSA was received. You may also be required to submit further documentation before you can receive an offer letter.
What is Federal Work-Study and how do I find a job?
Federal Work-Study (FWS) is employment through the Federal Work-Study Program is based on financial need as determined from data reported on the FAFSA. If you are eligible for the FWS program, the maximum amount you may earn will appear on the financial aid portal. Your FWS funds will be provided to you via a biweekly paycheck for the hours you actually work. Earnings are not applied to your tuition and fees billing account. Students interview and are hired by prospective employers or on-campus units. Income earned through the FWS program can be excluded from total earnings on the subsequent year's FAFSA.
What if my Parent or Graduate PLUS loan is denied due to the result of my credit review?
If your PLUS loan is denied, you will receive notification from the Department of Education's Applicant Services. You may either obtain an endorser, or you may choose to document extenuating circumstances relating to the reason you were declined. If you choose to have an endorser co-sign the PLUS application, the endorser can complete the application through StudentAid.gov. If you believe you have extenuating circumstances you can contact Applicant Services through StudentAid.gov or at 1-800-557-7394 and they will guide you through the process.
I received an outside scholarship. Should I report it to the Financial Aid Office?
Yes. If you are receiving financial aid, you must report the scholarship to the Financial Aid Office. The Financial Aid Office will adjust your financial aid offers if necessary. If you have borrowed the maximum in student loans, it is likely that your student loan eligibility will be reduced and replaced with your scholarship funds. This reduces the amount of money you will have to repay when you leave school or graduate.
How much is my tuition? When are my tuition and fees due? How do I make a payment?
Current year approved tuition and fee information is available on the Bursar's page. For additional tuition and fee and payment information contact the Bursar's Office by phone at (702) 968-2072 or (801) 878-1032, or by email at bursar@roseman.edu.
Where and when can I get my refund check for living expenses?
You will receive an e-mail from the Bursar's Office once your refund check is ready to be picked up from the Bursar's Office. This will happen within 14 calendar days of the date your financial aid was disbursed.
Where do I get my 1098-T form for my federal tax return?
Form 1098-T will be mailed to students annually by January 31. For additional information on your 1098-T, contact the Bursar's Office by phone at (702) 968-2072 or (801) 878-1032, or by email at bursar@roseman.edu.
I have questions about the student health insurance and/or insurance waiver. Who should I speak to?
Refer to the Student Health Insurance page for more information. You can also contact the Student Services Office for additional information.
My loan servicer says I need to send them a deferment/enrollment/graduation verification. What do I need to do?
We currently participate with the National Student Clearinghouse for all enrollment reporting. For additional information, please go to Enrollment and Graduation Verification.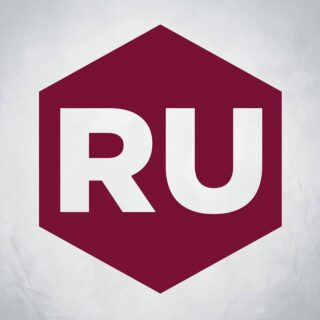 Financial Aid Portal
You can access the Financial Aid Portal to view your financial aid status and accept or decline your financial aid offers.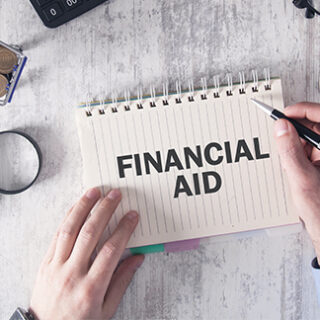 FAFSA
Complete a 2023-2024 FAFSA to be considered for federal student aid. Roseman University's School Code is: 040653