Types of Financial Aid
There are several types of aid available to Roseman University students. We have outlined the different aid programs available at Roseman below and you can visit the Department of Education's StudentAid.gov site for more detailed information on all federal student aid programs.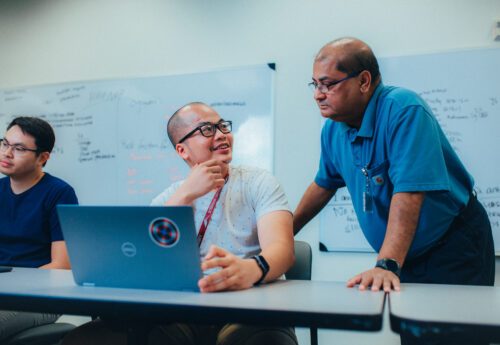 Roseman Success Fund Income Share Agreement (ISA)
The Roseman Success Fund ISA is available to students to assist students in paying their required tuition and fees. This is a contract that must be repaid. Students must be eligible for and accept the Federal Direct Subsidized (if applicable) and Unsubsidized loans to be eligible for the Roseman Success Fund. You can find additional information about our ISA, and see sample ISA payment amounts. While this program is not the best option for financing your education, it is ONE option for incoming students. Please visit our ISA website for more information.
Scholarships
Several Roseman scholarships are available to students. You must check with the program you are interested in for deadlines and requirements. There are many outside scholarships available, the Financial Aid Office has listed a few suggestions under the Scholarships tab.
Grants
Grants do not have to be repaid. Grants are offered to students with high financial need. You must complete the FAFSA application to determine eligibility. Roseman University is able to provide eligible students with the Pell Grant and the Federal Supplemental Educational Opportunity Grant (FSEOG).
The Pell Grant is only available to Undergraduates working toward their first Bachelor's degree who also demonstrate a high financial need.
To receive FSEOG Undergraduates must be eligible to receive a Pell Grant and have exceptional financial need.
In accordance with the Higher Education Act (HEA) of 1965, as amended, the following information regarding student body diversity and Pell Grant recipients is being provided: 2021-2022 Student Body Diversity Data
Federal Work-Study
Federal Work-Study (FWS) provides part-time jobs for undergraduate and graduate students with financial need, allowing them to earn money to help pay education expenses. The program encourages community service work and work related to the recipient's course of study.
Loans
Loans are funds that are borrowed and must be repaid. There are several different types of loans for students, including federal and private. Plan carefully if you choose to borrow a student loan. While loans may be necessary in order for you to attend college, students should borrow conservatively. If you are offered a student loan as part of your financial aid offer, you have the option to accept, reduce, or decline the loan.
For detailed information on all federal loans go to StudentAid.gov.
Direct Subsidized Loans are federal loans for Undergraduates with financial need. The U.S. Department of Education will pay the interest on a Subsidized Loan while the student is in school at least half time. The current interest rate is 5.50%.
Direct Unsubsidized Loans are federal loans available to Undergraduate and Graduate students and are not based on need. The current interest rate for Undergraduates is 5.50%. The current interest rate for Graduate students is 7.05%.
Grad PLUS Loans are federal loans available for Graduate students and eligibility is based on credit. The current interest rate is 8.05%
PLUS Loans are federal loans available for parents of Dependent Undergraduate students, eligibility is based on credit. The current interest rate is 8.05%
Private Student Loans are also available and based on credit. Roseman University works with all lenders and does not discriminate. Interest rates vary.
Financial Aid Portal
You can access the Financial Aid Portal to view your financial aid status and accept or decline your financial aid offers.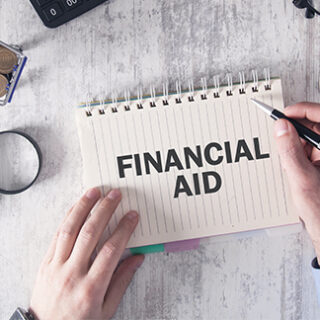 FAFSA
Complete a 2023-2024 FAFSA to be considered for federal student aid. Roseman University's School Code is: 040653