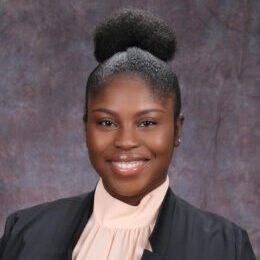 Education:
Master of Business Administration, Florida International University
Bachelor of Science, Florida International University

Major: Biological Sciences
Minor: International Communication

Associate of Arts, Biology, Miami Dade College
Daenne Dolce joined Roseman College of Medicine in November 2022.  In her current role, she travels between campus and community sites to establish the community infrastructure that promotes an ongoing, mutually beneficial, university-community partnership to support the GENESIS initiative and addresses community needs.  She creates and implements activities to retain households and assists in the curriculum, such as providing expertise on community-based student projects.  She provides field supervision and technical training, and support for all outreach members before, during, and after field activities.  Additionally, she has been actively serving the local and underserved community by assisting with the COVID-19 pop-up vaccination clinics with the College of Medicine.