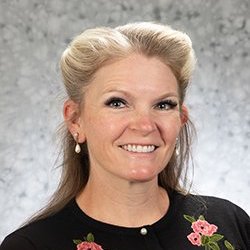 Area of expertise
Dental Hygiene
Bio: I knew I wanted to go into the healthcare field. I actually wanted to become a veterinarian and after working as a vet assistant, I realized I enjoy working with people more than animals. I had an opportunity to do cleanings on dogs and thought it was fun. That set me on my path to become a dental hygienist. Once I started working in the dental field, I knew I found my career. I've been in dentistry for 24 years. 19 of those years have been as a hygienist. I love my profession. I've enjoyed studying and learning more within the dental field and seeing how dentistry is forever changing.
I've been married for 24 years and have 4 children. I love hiking (especially to waterfalls) and running. I enjoy listening to different podcasts. I enjoy music and singing. I love the beach and Disneyland. I have to get back to Southern California at least once a year, since that is where I grew up.
Education: I attended West Los Angeles College Dental Hygiene school and graduated in 2003. During hygiene school I worked at UCLA dental school and was grouped with dental students to work together with our assigned patients. I finished my bachelor's degree in Public Health online through BYU-Idaho in December 2020. I will be furthering my education by starting my MSDH through ISU in May 2022. I hope to be able to get my doctorate in dental hygiene soon after my masters, through ISU, once the program is funded.
Research-Interest:
-Preventive Dentistry as part of Preventive Healthcare
-Sleep apnea and ADHD misdiagnosis in children
-Uncontrolled and Undetected Diabetes and Advanced Periodontal Disease
Affiliation:
-American Dental Hygiene Association (ADHA) membership
-Utah Cental Component of the ADHA and legislation
Awards
-Research Excellence Award (2022)
Subjects:
-Preventive Dentistry and dental hygiene