Pharmacy Research
At the College of Pharmacy, our mission focuses on preparing successful student pharmacists through innovative training in patient care and a commitment to scholarship and research.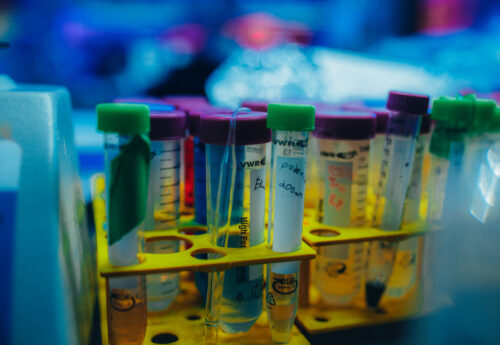 The efforts of our researchers reflect this focus.   Faculty and students work closely together in a breadth of pharmacy-related areas of investigation that have generated national and international attention – areas such as medication therapy management, infectious disease identification and treatment, psychiatric drug discovery, nanopartical drug delivery systems, oncology, cancer biology, cellular signaling and communication, innovative classroom teaching techniques, and novel strategies for pharmacy residency placement.
A key element of our research philosophy is to prioritize and facilitate student engagement in faculty-mentored research, which enhances the interdisciplinary educational experience and training of our student pharmacists while improving placement for post-graduate residency programs and employment opportunities.
Students have the opportunity to participate in PHAR 719, a longitudinal research elective, during their first and second years of pharmacy training. In their third year, students can elect to complete a research rotation (PHAR 710) which is a six-week of concentrated research.
We hope you will find the resources and information described herein useful.  We look forward to your continued interest in our program.
Dr. David Rawlins
Assistant Dean for Research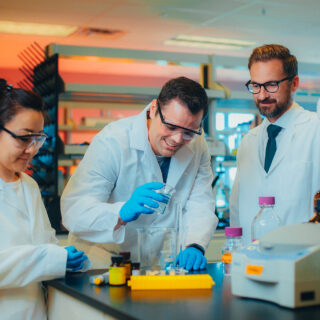 Register a student in PHAR 719
The Longitudinal Research Elective provides a research experience for students working under the mentorship of a faculty member of the college of pharmacy. Students will participate in aspects of pharmacy-based research, such as study design, implementation, instrumentation, data analysis, and reporting of research findings. The block is intended to provide a guided, interactive research experience for the student.
This form should be filled out by the faculty member after consultation with the student.