Student Organizations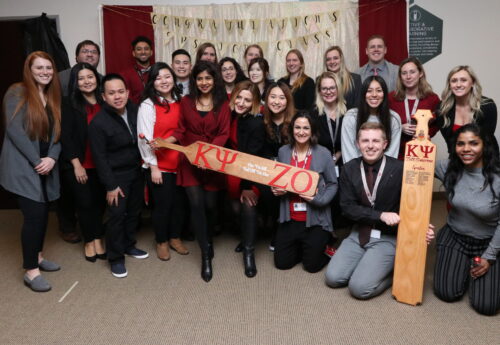 Roseman University's vibrant campus culture allows students, faculty and staff to learn and work in an atmosphere where they can grow both professionally and personally. Students have the opportunity to become active members and leaders of dozens of student organizations, allowing them to meet and foster lifelong colleagues through collaborative learning, community service and advocacy.
Resources for Roseman University Student Organizations
Share your great news and events with Roseman University's Communications Team. Email us at socialmedia@roseman.edu. Tag your social media posts @rosemanuhs and #rosemanuniversity.
Directory of Roseman University Student Organizations & Clubs
Although student organizations have been or may be approved to operate on any Roseman University of Health Sciences campus, the views, opinions, statements and/or philosophy of the organization are solely those of the organization and do not necessarily represent those of the students, employees, Administration and the Board of Trustees of Roseman.
March 23, 2023
Welcome to the March edition of Roseman University's spectRUm. This week officially marked the start of the spring season, and after what has seemed to be a longer, colder, and…
March 23, 2023
The 2023 ADEA (American Dental Education Association) Annual Session & Exhibition in Portland, Oregon, awarded Roseman University College of Dental Medicine (CODM) with several national awards, elected leadership positions, and…
February 24, 2023
Since its inception in 2020, some of Roseman's inaugural Hero Scholars are graduating. Among them is Shabnum Hamidi. As of February 16, 2023, Hamidi received her bachelor's degree in nursing along with the BSN class of 2023 and is planning to return to her home state in California and work at a pediatrics hospital.