Student Organizations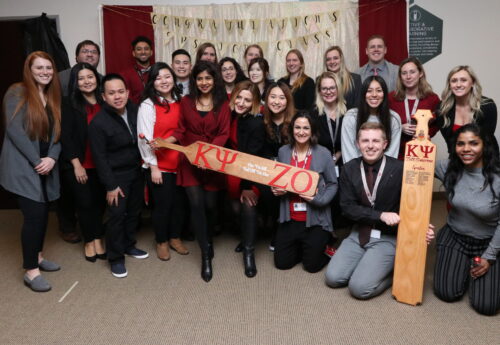 Roseman University's vibrant campus culture allows students, faculty and staff to learn and work in an atmosphere where they can grow both professionally and personally. Students have the opportunity to become active members and leaders of dozens of student organizations, allowing them to meet and foster lifelong colleagues through collaborative learning, community service and advocacy.
Resources for Roseman University Student Organizations
Share your great news and events with Roseman University's Communications Team. Email us at socialmedia@roseman.edu. Tag your social media posts @rosemanuhs and #rosemanuniversity.
Directory of Roseman University Student Organizations & Clubs
Although student organizations have been or may be approved to operate on any Roseman University of Health Sciences campus, the views, opinions, statements and/or philosophy of the organization are solely those of the organization and do not necessarily represent those of the students, employees, Administration and the Board of Trustees of Roseman.
December 1, 2023
Thank you for taking the time to read this winter edition of Roseman University's SpectRUm magazine. The past couple of months were memorable here at Roseman. Not only did we…
December 1, 2023
Published in the Winter 2023 print edition of Roseman University's spectRUm Magazine In the ever-evolving landscape of healthcare and medical education, data has become a linchpin, guiding decisions, shaping strategies,…
December 1, 2023
Published in the Winter 2023 print edition of Roseman University's spectRUm Magazine Roseman University of Health Sciences is opening new career opportunities for future pharmacy students with the introduction of a…