Student Organizations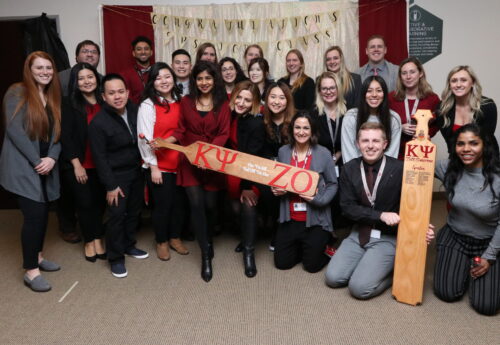 Roseman University's vibrant campus culture allows students, faculty and staff to learn and work in an atmosphere where they can grow both professionally and personally. Students have the opportunity to become active members and leaders of dozens of student organizations, allowing them to meet and foster lifelong colleagues through collaborative learning, community service and advocacy.
Resources for Roseman University Student Organizations
Share your great news and events with Roseman University's Communications Team. Email us at socialmedia@roseman.edu. Tag your social media posts @rosemanuhs and #rosemanuniversity.
Directory of Roseman University Student Organizations & Clubs
Although student organizations have been or may be approved to operate on any Roseman University of Health Sciences campus, the views, opinions, statements and/or philosophy of the organization are solely those of the organization and do not necessarily represent those of the students, employees, Administration and the Board of Trustees of Roseman.
August 16, 2022
Roseman University College of Nursing announced today a partnership with StraighterLine, the leading provider of affordable, online college courses, to make it easier for students to overcome financial and scheduling constraints to meet their academic needs for admission to nursing school.
June 6, 2022
By their nature, case reports are very compelling to the enquiring mind—almost like the gossip columns of the medical literature. Like gossip columns, case reports draw fascinating new connections using…
June 1, 2022
Treating children with systemic disease and their families with compassion and care.