Institutional Advancement
Uniting the Heart & Science of Healthcare.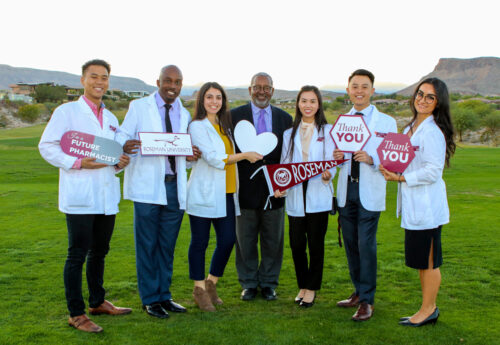 The Office of Advancement promotes, encourages, assists, and furthers the University's mission by increasing private, voluntary support for the institution's strategic plan initiatives. It serves as a central hub for all inquiries and asks for support, ensures proper documentation and data management of all fundraising activities, assures proper accountability of all philanthropic efforts, and oversees administration matters associated with Roseman's 501(c)(3) nonprofit status. The Advancement Office promotes University advancement through work in philanthropy, alumni relations, and the Roadrunner Outfitter online store.
How To Give
You have many options for making a gift to Roseman University. Please work with your Director of Philanthropy to make a gift through the listed options below. Contact us giving.roseman.edu.
Please note:
Gifts must meet the Roseman Gift Acceptance Policy for acceptance.
Online gifts may be made without coordination with your Director of Philanthropy.
Gifts by Credit Card. Give online here using a credit or debit card. It's the fastest way to positively impact the Roseman community.
Gifts by personal check, cashier's check or money order should be made payable to Roseman University and be mailed to:
Roseman University
Office of Advancement
11 Sunset Way
Henderson, Nevada 80914
or
Roseman University
Office of Advancement
10920 S. River Front Parkway
South Jordan, Utah 84095
Gifts by wire transfer can be made by contacting your Director of Philanthropy at Roseman.
Gifts of Securities. Gifts of appreciated securities, stocks, and bonds provide considerable tax advantages when transferred to Roseman before they are sold. Securities held for more than one year may provide you with an income tax deduction and help you avoid a capital gains tax.
Physical stock certificates may be sent by certified mail or overnight express, with endorsements on the back(s) of the certificate(s) as stated exactly on the face of the certificate(s). Do not complete any other information. No stock power is necessary as the University's name is not listed on the back.
Gifts of personal property, including works of art, valuable collectibles, and tangible items of demonstratable value, may provide you with tax benefits while providing support to the University.
Gifts of Real Estate, including personal residences, second homes, income property, or vacant land, may be accepted by the University while offering you a variety of tax and other benefits.
Planned Giving. Define Your Legacy and make a difference with a future gift. You can leave a legacy at Roseman with a planned gift in your estate plan or will. This type of gift is a way to have a significant impact on our students and Roseman community. Gifts by bequest, life insurance beneficiary designation and IRA distribution are a few examples of many planned giving options available to you at Roseman.
Matching gifts are an easy way to double or even triple your donation to Roseman if your company has a matching gift program. Such programs will typically match all or a percentage of their company employee contributions to charitable organizations. Please obtain a matching gift form from your employer's personnel office, list Roseman as the charitable organization, and send the form with your gift to your Director of Philanthropy at Roseman.
Roseman University relies on gifts that are given each year for a host of reasons, special campaigns and appeals. The United States of America is one of the most giving countries in the World. Altruism and helping others is a keystone of our nation's virtues and through private sector giving (rather than relying on government allocations and taxation) the critical margin of excellence is achieved by the selfless. Seventy one percent of all charitable giving comes from individuals just like you!
The annual fund at Roseman University allows donors the opportunity to support their favorite college, program or project by directing their gift. Donors may also want to leave the direction of their giving to "area of greatest need" to allow the university flexibility in applying their gift.
We encourage you to consider giving on an annual basis through a reoccurring gift to the area which lights up your heart.
Roseman University of Health Sciences is committed to transforming medical education and the health of our communities by addressing Nevada's critical shortage of physicians through the development of a revolutionary medical school. Despite advances in medicine, increased specialization, and the highest per capita health spending of any nation, Americans still experience the growing burden of chronic disease, unsustainable healthcare costs, and persistent inequities in health status.
South Jordan, Utah – Patient Assistance Fund
Since its inception in 2017, Roseman University's Dental Patient Assistance Fund (PAF) has been serving the dental needs of patients who are experiencing financial hardships within the Greater Salt Lake community. This program, founded and managed by hard-working, empathetic students, has allowed community members access to dental care they urgently need but cannot afford. The PAF is a program within the College of Dental Medicine and it's associated community-facing dental clinic, Roseman Dental in South Jordan, Utah.
Summerlin, Nevada – Smile 4 The Kids
The Smile 4 The Kids fund was born out of a critical need to help underserved patients experiencing life-threatening conditions bridge the financial gap of urgently needed and highly specialized oral healthcare. This fund will allow vulnerable patients access to the dental care they need but cannot afford.
Students today face more debt than any other generation. Student loan debt now stands at more than $1.35 trillion, a figure that has tripled in the past decade. Scholarships decrease the financial burden our alumni will carry, ensuring our graduates accomplish their career objectives while maximizing their ability to contribute to our community and society as a whole.
Student scholarships are critical in creating greater equality and diversity in our student base, and help attract the best students with the most affordable experience as possible. Roseman University competes with other top-ranked colleges and universities for best-in-class students with great intellect, unique talents, and diverse perspectives.
By providing scholarship assistance, donors enable greater success for deserving students who want to earn their health sciences degree and give back to society. The support our students receive from our community also instills a greater sense of belonging and motivation.
There is power in numbers, but even one supporter can make a life-changing impact on a student.
Event Sponsorship
Roseman University holds many events throughout the year to support student scholarships and to help those in our community who need oral health care.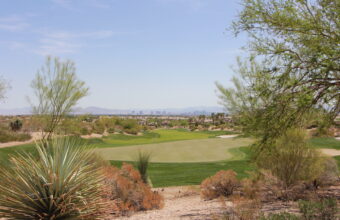 Roseman's Annual Golf Tournament raises funds to support scholarships for our 1,500 nursing, pharmacy and dental medicine students, who are tomorrow's highly skilled and compassionate healthcare leaders!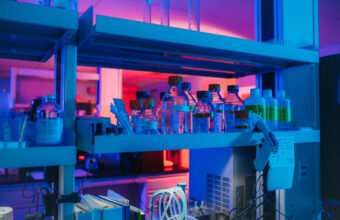 Research Symposium
Featuring research poster and podium presentations by Roseman students, residents, faculty, preceptors and guests from other institutions in the region.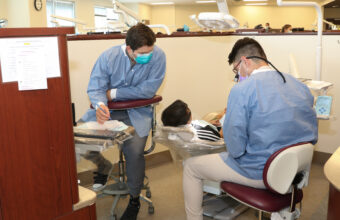 Back to School Brush-Up™
Roseman's Back to School Brush-Up™ serves an average of 600 Utah children and teens annually, providing free dental screenings and cleanings.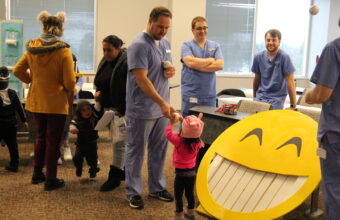 Give Kids a Smile
Roseman is proud to partner with the American Dental Association to provide free dental screenings and cleanings to qualifying children ages 18 and under as part of the national Give Kids a Smile®
Planned Giving
Leaving a Legacy at Roseman University
Future Gifts – a gift made via a bequest or codicil to a will are one of the highest expressions of support for a charity you care about and want to continue to succeed in the future. Roseman does not draft these documents but we are happy to refer you to legal counsel. Roseman University's nonprofit Tax ID number is: 88-0435559
In Giving We Trust – many people have taken care of their families and heirs through some sort of trust arrangement. This kind of smart estate planning can be benefit a charity as well as family members. Generally a more private arrangement than a will, (all wills are public documents that must be probated through state courts) trusts have tremendous flexibility and oftentimes enjoy better tax treatment.
Gifts that Give Back – we would be pleased to assist you with a giving arrangement that allows you to remove a property from your taxable income stream for a time period, sell real property with the opportunity to provide a charitable gift, sell real estate with charitable intent clearly in mind, and even explore Charitable Gift Annuities that could provide a couple or individual a stream of income for their lives.
These both simple and complicated arrangements are interesting to examine for your particular giving desires.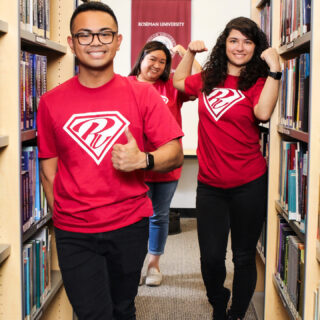 Roadrunner Outfitter
Items purchased on the online store or at on-campus pop up sales benefit student scholarships for Roseman's outstanding pharmacy, dental, nursing and MBA students, or student fundraising efforts.