Campuses & Locations
With campuses in Nevada and Utah, Roseman University is located in the nation's burgeoning Intermountain West region, known for its incredible scenic beauty, vast open spaces, abundant wildlife, and countless recreational opportunities, as well as its rapidly growing populations and economies.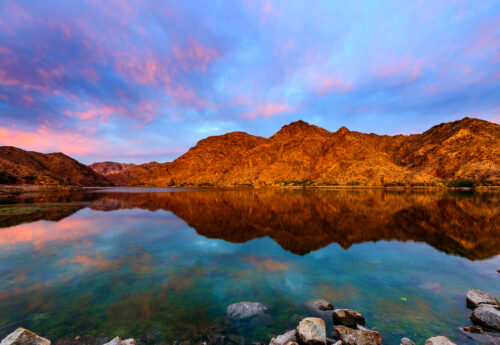 Roseman University's vibrant campus culture allows students, faculty and staff to learn and work in an atmosphere where they can grow both professionally and personally. Students have the opportunity to become active members and leaders of dozens of student organizations, allowing them to meet and foster lifelong colleagues through collaborative learning, community service and advocacy. Our expert faculty not only teach, they have opportunities to make discoveries and develop new innovations, working alongside students, both in biomedical and pharmaceutical sciences.
Our campuses in Nevada and Utah offer an abundance of outdoor recreation, such as hiking, rock climbing, boating, camping, off-roading and world-class skiing and snowboarding in communities with a low cost of living, rich cultural opportunities, and a variety of entertainment. Located in a region indigenous to the University's mascot – the charismatic Roadrunner – the scenic beauty, recreational opportunities, easy way of life and professional possibilities in Nevada and Utah give students, faculty and staff an environment where they can reignite their passions and achieve their goals.
Explore Nevada & Utah
Click on the maps below to view interactive Google Maps of locations near our campuses in Nevada and Utah.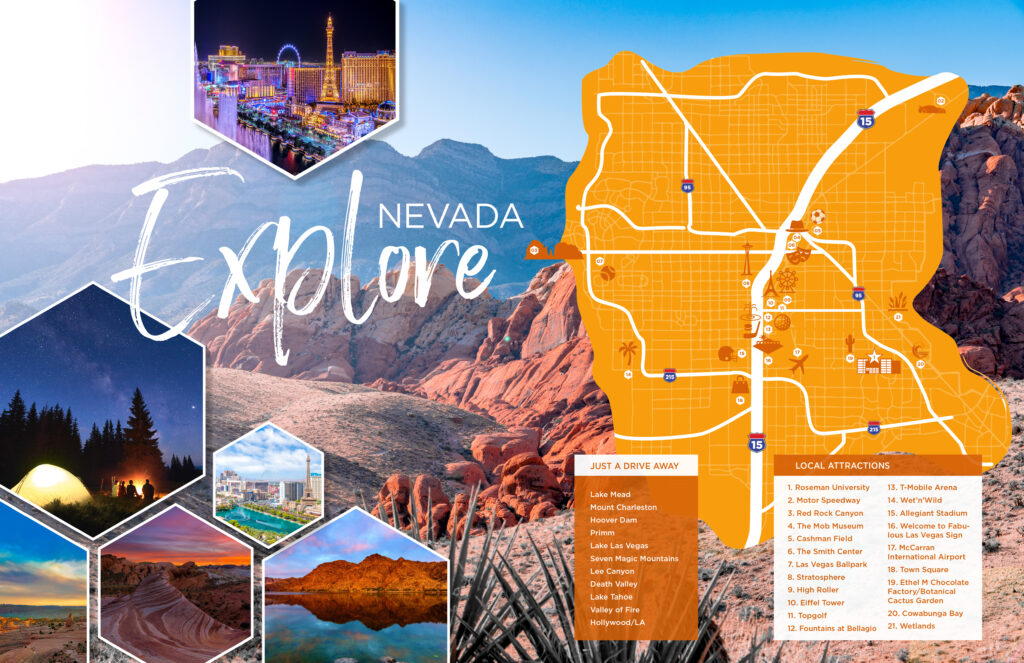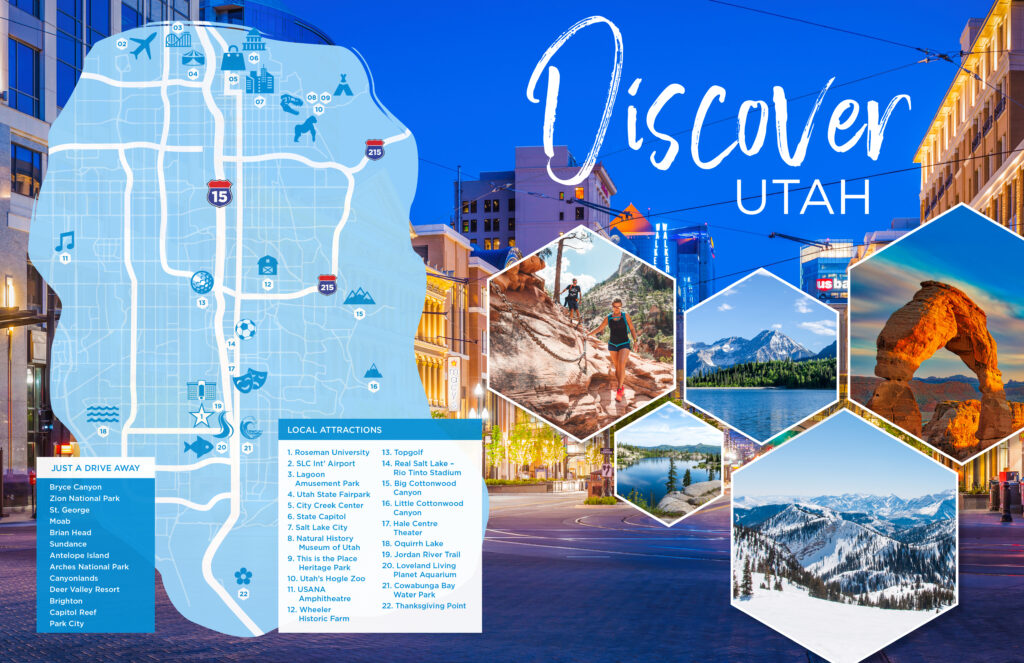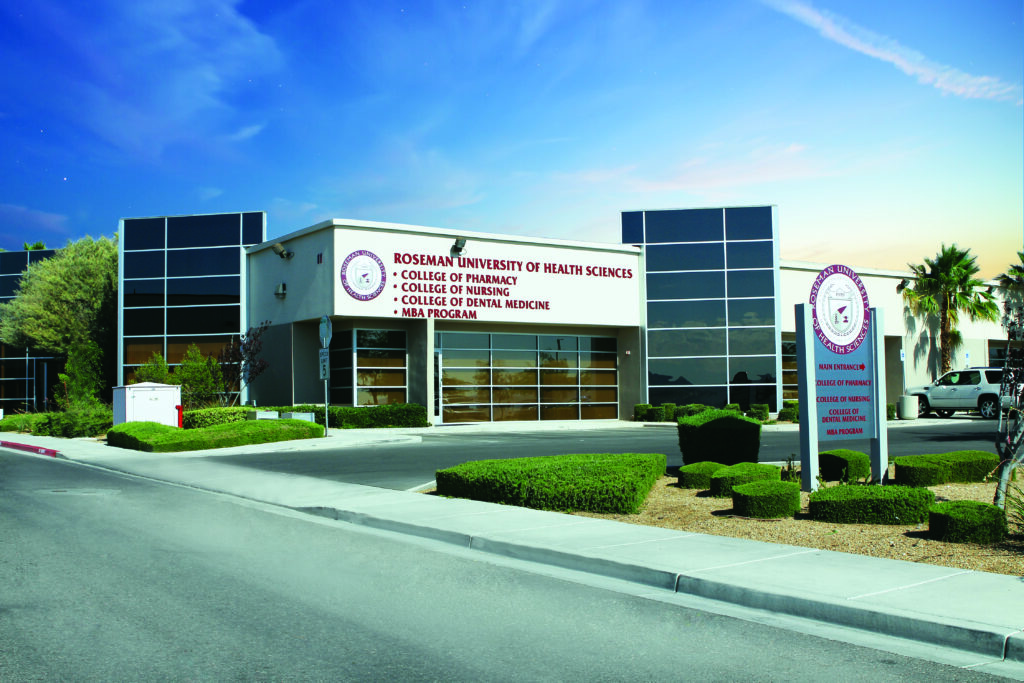 The Henderson Campus is the first Roseman University location, founded in 1999. Henderson is the second largest city in Nevada, ranked as one of the safest cities in the country.
There are plenty of shopping and entertainment options in Henderson, as well as in its close neighbor, Las Vegas. It has gardens, performance centers, and even a chocolate factory. Pristine desert landscape surrounds the area, with over 37 miles of hiking trails.
This Campus offers dental medicine, pharmacy, and nursing programs.
Main Building
11 Sunset Way
Henderson, NV 89014
Phone: 702-990-4433
Fax: 702-990-4435
Faculty Research Building
14B Sunset Way
Henderson, NV 89014
ABSN Building
4 Sunset Way
Building E
Henderson, NV 89014
Phone: 702-968-1678
Roseman Dental & Orthodontics
4 Sunset Way Bldgs B & C
Henderson, NV 89014
Phone: 702-968-5222
rosemandental.com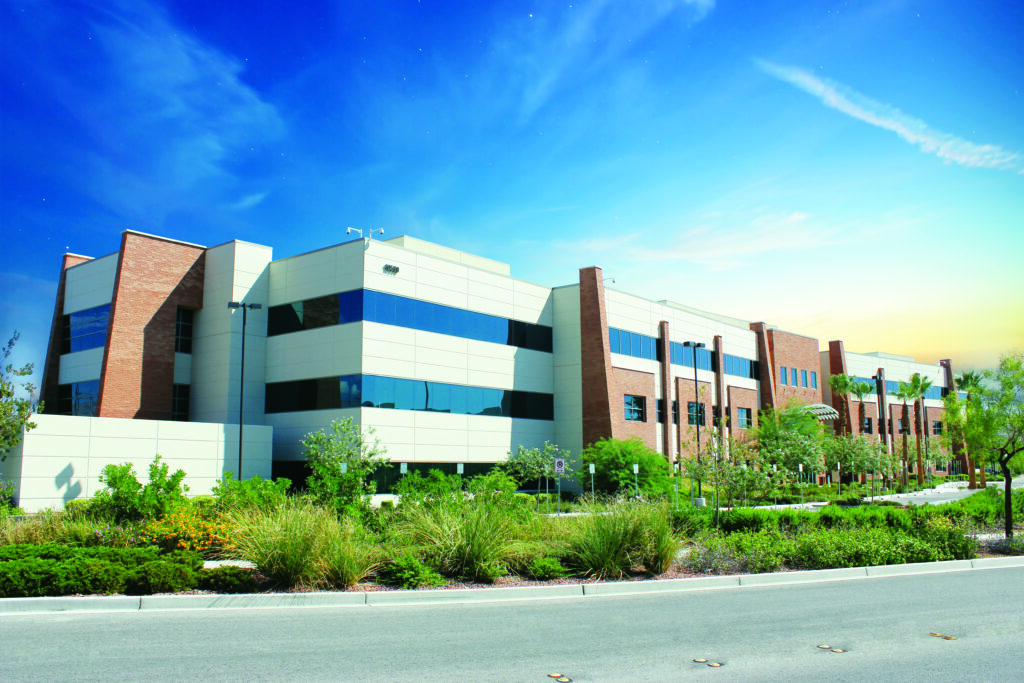 The Summerlin Campus, located in western Las Vegas, is the newest addition to the Roseman University system. Summerlin was founded on land purchased by Howard Hughes, a famously eccentric multimillionaire of the 20th century. Hughes was instrumental in developing land in and around Las Vegas. Today, the campus is close to freeway access and abundant housing, shopping, restaurants, and recreation amenities.
The Campus houses the College of Medicine, currently in development. It is also home to the College of Medicine's medical research teams, conducting research in areas like diabetes and obesity, cancer, Alzheimer's and Parkinson's diseases, and cardiovascular disease.
Roseman's Summerlin Campus is located near the gorgeous Red Rock Canyon, known for its large rock formations. The area is a popular destination for outdoor activities like hiking, rock climbing, biking, and horseback riding. It's also near the Spring Mountains, home to a number of springs and mountain peaks. The highest, most distinctive peak is Mount Charleston.
Engelstad Building
10530 Discovery Drive
Las Vegas, NV 89135
Phone: 702-802-2841
Breakthrough Building
One Breakthrough Way
Las Vegas, NV 89135
Roseman Medical Group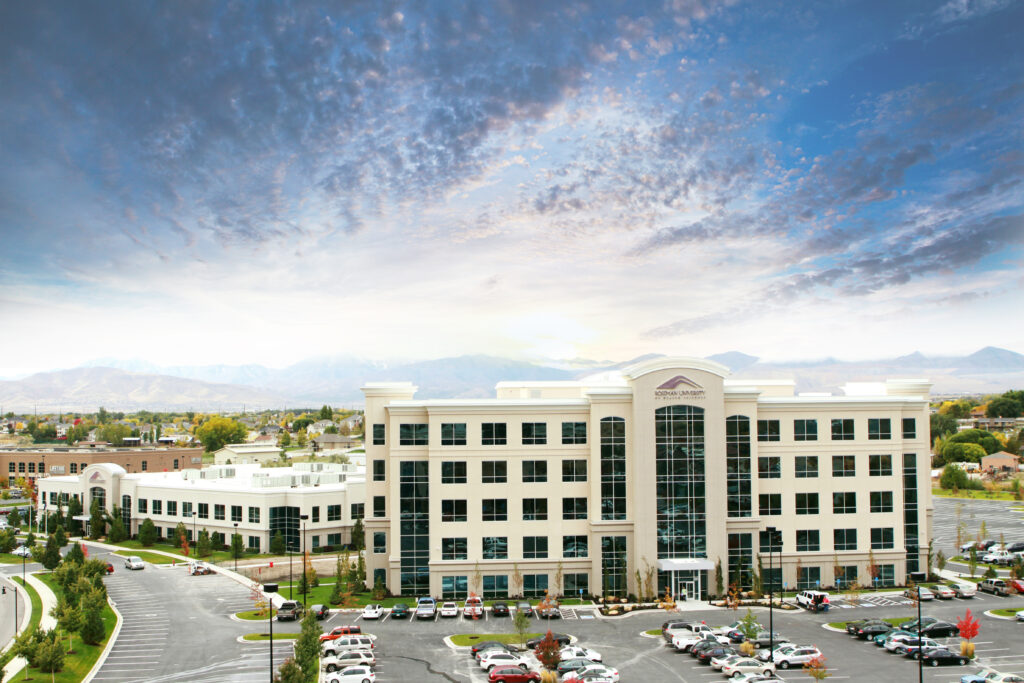 Roseman's South Jordan Campus is a haven for outdoor enthusiasts. The area's two prominent trails are perfect for hiking and biking. The 40-mile long Jordan River Parkway runs along a river and spans several cities, including Salt Lake City. It includes a wetlands nature preserve and a dog park. The city also has a shorter trail called Bingham Creek trail.
South Jordan has an equestrian park with a racetrack and fields for other horse competitions. The park also hosts the yearly Salt Lake County Fair. Oquirrh Lake, just a quick drive from campus, allows various kinds of small boats and trout fishing.
Aside from the natural beauty surrounding the area, South Jordan is home to many tech startups enticed by its close location to Salt Lake City. In fact, Utah ranked #1 in U.S. News & World Report's 2021 list of states with the strongest economies. South Jordan truly has a lot to offer, from immersion in the wilderness to networking potential.
Main Building
10920 S. River Front Parkway
South Jordan, UT 84095
Phone: 801-302-2600
Fax: 801-302-0768
Roseman Dental
10894 S. River Front Parkway
South Jordan, UT 84095
Phone: 801-878-1200
rosemandental.com