College of Nursing
Innovative Education Meets Real-World Care.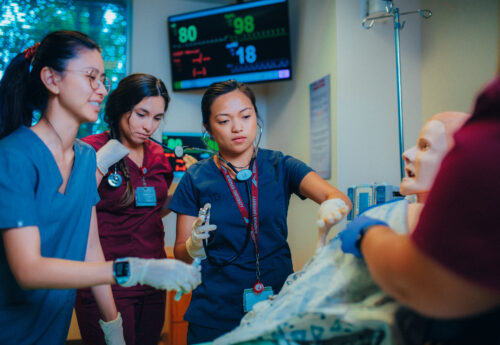 Nursing careers are expected to grow as much as 15% over the next decade, according to the Bureau of Labor Statistics. Roseman University's College of Nursing provides real-world training and applications in a variety of programs to prepare professionals for an exciting and rewarding career in nursing. Our options include Master of Science in Nursing/Family Nurse Practitioner (MSN/FNP) for nursing professionals and an accelerated Bachelor of Science in Nursing (BSN) either on-campus or through a hybrid-online program.
Commission on Collegiate Nursing Education Accreditation Process
Inviting Your Feedback…
The Roseman University of Health Sciences College of Nursing will host an on-site CCNE accreditation visit for our Pre-licensure nursing programs (BSN, ABSN, & RN-BSN) on November 8-10, 2023.
The Commission provides the opportunity for program constituents to submit, in writing, comments concerning a program's qualifications for accreditation status.
Only signed comments are accepted by CCNE. CCNE shares third-party comments with members of the evaluation team prior to the visit, but at no time during the review process are these comments shared with the program.
If you would like to submit a third-party comment for our nursing program currently under review, please submit to thirdpartycomments@ccneaccreditation.org. Or, if you prefer, mail comments to: Commission on Collegiate Nursing Education Attn: Third-Party Comments 655 K Street, NW, Suite 750 Washington, DC 20001
Written and signed comments will be received until October 18, 2023 and they are available only to the CCNE.
For those seeking an entry-level career in nursing, our accelerated BSN programs prepare students for contributing to various areas in the healthcare industry. Students must first meet specific prerequisites to apply to the program and take a pre-admission test also known as the Test of Essential Academic Skills (TEAS). Our accelerated on-campus and hybrid online BSN programs are available for students who are looking to complete their studies sooner. By the completion of the program, which takes less than 18 months for the on-campus and hybrid online programs, graduates can assume the legal, professional, and ethical responsibilities that are part of the Nurse Practice Act and officially become a nurse after successfully passing the National Council Licensure Examination for Registered Nurses (NCLEX-RN).
Contact an admissions advisor at any time for help with your application. Contact an Admissions Advisor today!
Application Open Dates

Feb 2024 BSN Cohort – opens 8/1/23, closes Nov 1st, 2023
June 2024 BSN Cohort – opens 11/1/23, closes May 1st, 2024
August 2024 On campus BSN Cohort – opens 8/10/23, closes May 1st, 2024
October 2024 BSN Cohort – opens 5/1/24, closes August 1st, 2024
February 2025 BSN Cohort- opens 8/1/24, closes Nov 1st, 2024
*The College of Nursing employs a rolling admissions process. Classes may be filled prior to the deadline indicated. Please contact the Admissions and Enrollment Office to determine if classes have been filled.
Lead. Practice. Increase access to quality healthcare. Earn your MSN/FNP in 24 months online. Apply today. Start January 2024. Application closes October 1.
The Master of Science in Nursing/Family Nurse Practitioner (MSN/FNP) graduate program focuses on expanding students' knowledge further through practical primary care to patients of all ages. Courses cover such topics as pathophysiology, pharmacotherapeutics, family practice management, and didactic and clinical coursework in pediatric and adult-gerontology. In addition to education in the classroom, students must also complete a predetermined number of clinical hours. This course of study is beneficial to those who are looking for a professional career as a nurse practitioner.
January 2024 MSN Cohort-opens 4/1/23, closes October 1st, 2023
July 2024 MSN Cohort- opens 10/1/23, closes May 1st, 2024
January 2025 MSN Cohort-opens 5/1/24, closes October 1st, 2024
The College of Nursing Admissions and Enrollment Office will notify an applicant via e-mail upon receipt of an application. Applications will be reviewed in the order received.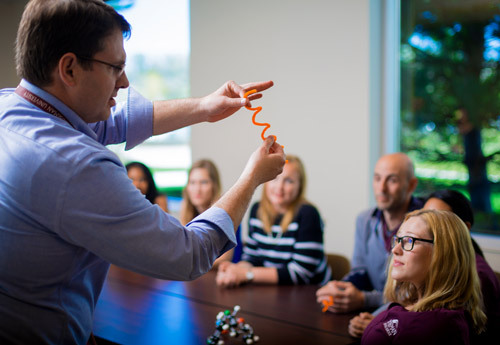 Six-Point Mastery Learning Model®
Roseman University strives to produce competent graduates in an educational environment that ensures high levels of achievement from all students and fosters cooperation and collaboration in the learning process. This is the concept of mastery learning.

Classroom As Teacher

Block Curriculum

Active & Collaborative Learning

Competency-Based Education

Assessment Learning

Early Experiential Learning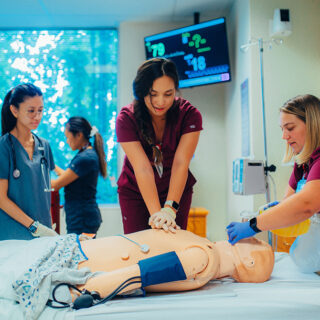 About the College of Nursing
Learn more about the Roseman University College of Nursing, from accreditation and licensure to important policies and campus safety.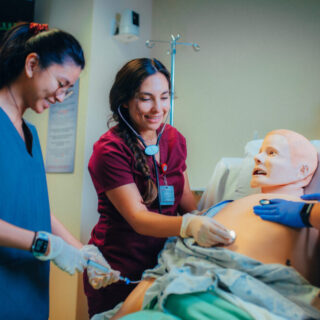 Why Choose Nursing?
There are a myriad of reasons why a nursing career is a viable and rewarding choice for a professional career, and nurse salary is competitive. Here are some things to consider as you determine whether it is the right career path for you.