Roseman Adds Another Dental Practice to Family: Roseman Dental Summerlin
Treating children with systemic disease and their families with compassion and care.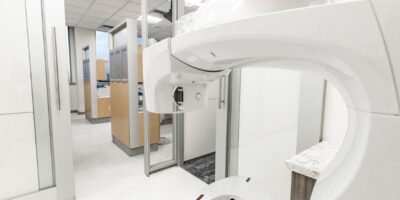 On a quiet floor in what is now a bustling building treating 100 pediatric patients a day, as well as opioid- and stimulant-addicted mothers and their children via Roseman's Empowered Program, is the newly opened and highly anticipated Roseman Dental clinic, the clinical practice of Roseman University College of Dental Medicine. Roseman Dental serves pediatric patients of Cure 4 The Kids Foundation (C4K) who are coping with life-threatening conditions including childhood cancers, blood disorders and rheumatological diseases. Because families are also deeply impacted by a child with illness, Roseman's clinic also sees families of patients. Non-profit and community-based, the clinic is the first of its kind in Nevada and provides specialized care and attention to patients who have complex medical cases and thus need a higher level of oral and dental care.
Overall health and wellness are closely linked to oral health. The mouth is a portal for infection, which can allow bacteria to enter the bloodstream. Conversely, systemic disease may include symptoms such as rapid tooth decay, or oral pain. For many people, grappling with acute systemic disease might deprioritize dental care and oral health, as patients may not have the emotional and physical energy or resources to tackle preventative care, or even severe/ serious dental issues, and there may be fears in exposing a child to a busy dental clinic unfamiliar with the needs of children with acute illnesses.
Roseman Dental is a brand new, state-of-the-art clinic providing pediatric preventative care including cleanings and X-rays, anxiety management, composite restorations (fillings), pulp therapy, crowns, extractions, sedation dentistry and, through our clinic in Henderson, orthodontics including braces and retainers. The practice connects with the care team within C4K, offering an interprofessional approach to treatment. Breaking down barriers and silos that can exist in trying to coordinate complex care dramatically benefits the patient. In the case of Roseman Dental, providers can simply walk down the hall to discuss diagnosis, treatment plans, prescription interactions and psychosocial support for patients already being seen within C4K. The clinic is small, brightly lit, private, quiet and peaceful — truly a haven of calm in both its design, décor and in the tenor of the providers inside it.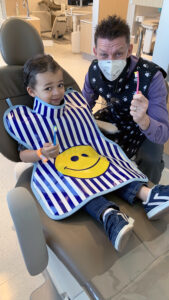 At the helm of the new clinic opening is Dr. Michael Cottam. With almost 20 years of experience, and specialty training in pediatrics and special needs care, Dr. Cottam has great expertise in treating children with medically complex cases. Dr. Cottam has a passion for treating children, patients who respond easily and profoundly to dental care, care that can set the course for a lifetime of good dental health. As Dr. Cottam got deeper into his career, he found himself more and more interested in treating children with complex medical situations. The complexity of treating patients with underlying disease is a challenge Dr. Cottam welcomes as it keeps him continually learning and growing as a practitioner. "Treating children with systemic maladies is complex, and there is always something new to learn, as well as the opportunity to be there for parents who really just need more support."
There is another level of care that is needed in support of the patient and their family. Dr. Cottam explains this as a "need to talk, slow down, and to counsel," as patients and their families navigate their way through uncharted territory. Sometimes it is a kind word or gesture that can make all the difference in letting patients know that you are there for them, as their advocates, and there for their families, as a guide or simply a support.
Interestingly, Dr. Cottam changed careers as a young ornithologist and wildlife biologist, deeply immersed in avian biology, behavior, and environment, a protector of sorts of fragile species. With a desire to be more present in his own family's life, Dr. Cottam transitioned that passion and care to a career in pediatric dentistry, and to nurturing children with underlying disease. Dr. Cottam comes to Roseman from Nemours Children's Hospital in Delaware, where, as the Program Director of the Pediatric Dental Residency, and Division Chief of Dental Surgery, he taught medical and dental residents and participated in hospital-based practice. Over 70 percent of his patients were medically complex cases. When the opportunity to collaborate with Roseman Dental presented itself, Dr. Cottam jumped at the chance to help shape and run the new clinic.
Looking ahead a year from now, Dr. Cottam hopes to increase patient volume in the clinic and to offer more support to the patients of C4K and their families. The clinic accepts multiple insurances and aids those under or uninsured. Roseman University is incredibly proud to add this clinic to its growing dental practices in Nevada, Roseman Dental & Orthodontics, and in Utah, Roseman Dental. The clinic fulfills the mission of Roseman's Dental clinics — to improve the oral health of the public with special attention to underserved populations in Utah, Nevada and the Intermountain West. This mission is achieved by educating healthcare professionals, conducting educational and clinical research, providing on-site and community-based health services, treating patients with high-quality, compassionate, affordable, evidence-based care and setting the standard for healthcare leadership. To learn more, go to www.rosemandental.com/home-sm/ or call 702-637-9259.