Office of Equity, Inclusion, and Belonging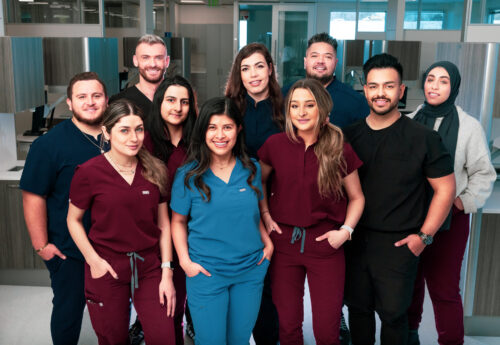 College of Medicine considers diversity an integral part of the entire academic enterprise. The blending of different life and cultural experiences is of prime importance in the selection of faculty and staff in the selection of medical students and the education of future physicians. RUCOM seeks to foster a broad and diverse community of faculty, staff, and students to enrich the educational environment and expand the knowledge base for our students. The value of this diversity emphasis for RUCOM educational programs and staffing will be realized by the production of culturally competent physicians who can serve Southern Nevada's diverse population.
Why Diversity Matters
Diversity enhances the educational environment and enriches the experience of medical students, faculty and staff, and patients. Here at RUCOM we aim to create a culture in which everyone feels valued and included. This culture of inclusion fully appreciates differences in perspective, not only in composition, but of thought, expression, desires, and goals. RUCOM values all dimensions of diversity among medical students, faculty, and staff, including but not limited to age, race/ethnicity, gender, gender identity, sexual orientation, physical ability, and geographic diversity.
To achieve our mission OEIB has established the following goals focused on six (6) areas:
Strategy #1: RUCOM Climate  – Activate diversity through inclusive measures to ensure an environment that welcomes all and promotes equity for students, faculty, and staff.
Strategy #2: Conscious stakeholdership – Establish an organizational structure and culture committed to equity, inclusion, and belonging across all aspects of teaching, research, service, and practice.
Strategy #3: Pathways and workforce development  – Create pathways for faculty, staff, and students to thrive academically, professionally and socially.
Strategy #4: Curriculum – Infuse the values and content of equity, inclusion, and belonging throughout the curriculum and curricular‐related events.
Strategy #5: Community Immersion – Create financial, intellectual, social, cultural, emotional, spiritual, physical and ecological wealth and resilience for communities
Strategy #6: Research and scholarship – Support an organizational structure committed to equity, inclusion, and belonging related research, service, and practice.
Diversity Initiatives
Created in June 2021, the Diversity and Inclusion Taskforce was formed to address issues of Roseman University College of Medicine (RUCOM). The Taskforce comprises faculty, administration, staff, and student representatives. The overriding purpose of the Taskforce is to develop a college-wide (RUCOM) diversity strategic plan that complements the Mission and Value statements. The Taskforce meets quarterly to foster and promote diversity initiatives and programs throughout RUCOM.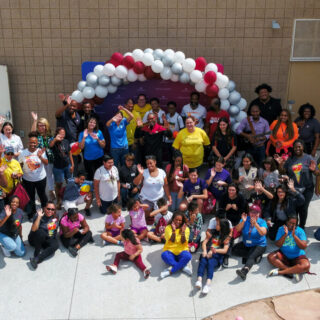 Pre-med ASPIRE Pathway Programs
ASPIRE tracks students from as early as elementary school to medical school – with one major goal – to increase the diversity of the physician workforce by exposing and providing learning opportunities for students traditionally underrepresented in medicine and to educate diverse students to provide comprehensive care to the Southern Nevada community.