Master of Science in Biomedical Sciences (MBS)
Our non-thesis graduate program is designed to provide you advanced knowledge in Biomedical Sciences to strengthen your academic credentials before applying to health professions programs or to build a foundation for earning a PhD and a career in research.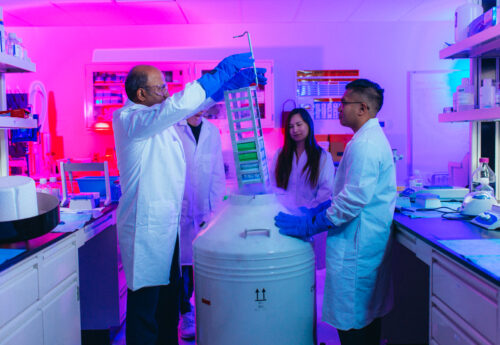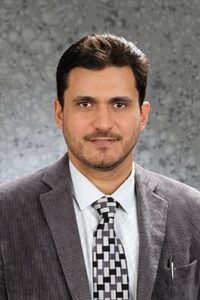 Welcome to the Masters in Biomedical Sciences (MBS) program at the College of Graduate Studies, Roseman University of Health Sciences.
This non-thesis graduate program provides you with advanced knowledge in Biomedical Sciences to strengthen your application to health sciences schools or to build a foundation for earning a PhD and a career in research.
At Roseman University of Health Sciences (RUHS), scholarship and research are key components of our educational mission. The implementation and support of graduate programs at RUHS advances this focus. Our faculty is committed to both excellence in teaching and groundbreaking research. We encourage and support diversity and inclusion in both our students and faculty.
As a new master's student, you will face many exciting and rewarding challenges. To support you in this new journey, we are available to address your academic and mental health needs within an environment of trust, integrity and mutual respect. We ensure that you will receive personalized attention, tailored advising, and research opportunities.
We are delighted to have you here and look forward to working with you in achieving your academic and career goals. We invite you to learn more about our program and contact us to discuss your next steps.
Warm regards,
Dr. Kamran Awan, BDS, PhD, FPFA, FADI, FACD
Program Director, MBS Program
Associate Professor, College of Dental Medicine
Duration
9-Months
Location
Modalities
Hyflex Delivery
Non-Thesis
The Master of Science in Biomedical Sciences (MBS) degree will help students with a Life Sciences bachelor's degree, improve their academic foundation in the biomedical sciences for admission into health professional programs.
Upon completion of the MBS program, students will have proven knowledge, skills, and attitudes to:
– Apply knowledge of biomedical sciences and human disease
– Integrate new knowledge and emerging technologies in professional practice
– Understand scientific literature
– Apply fundamental biomedical concepts to a research problem
– Create scientific questions to solve specific research problems
– Apply laboratory skills to a specific research problem
– Communicate both verbally and in a written format with peers and researchers
– Demonstrate the highest level of ethical standards and scientific practices
– Show an appreciation for the role of the research discipline in health equity
Credit Hours
The 9-month, non-thesis MBS program requires the successful completion of 30 credit hours of coursework. This includes a capstone project that will be a literature review report.
Qualified students receive priority consideration with Roseman University's dental program
Admission Materials
An applicant must submit the following materials:
completed application
$75 non-refundable application fee
an official transcript from each college or university attended, listing all courses taken, grades and degrees earned, and dates of graduation
three letters of recommendation from persons acquaintezd with the applicant's academic program, scholastic ability, or professional performance
a brief autobiographical statement describing the applicant's educational and professional goals and objectives
a curriculum vitae
Admissions Criteria
Baccalaureate degree from an accredited college/university OR equivalent work required for such a degree
A 3.0 or higher-grade point average (on a 4.0 scale)
Submission of a letter of interest and three letters of recommendation
Qualified students receive priority consideration with Roseman University's dental program
| | | | |
| --- | --- | --- | --- |
| Year One | | | |
| Course Title | Prefix | Number | Credit Hours |
| Fundamentals of Biomedical Research | MBS | 600 | 4 |
| Organizational Behavior and Leadership | MBS | 610 | 2 |
| Introduction to Regulatory Affairs | MBS | 620 | 3 |
| Concepts in Biomedical Sciences | MBS | 630 | 5 |
| Journal Club | MBS | 700 | 1 |
| Seminar | MBS | 710 | 1 |
| Capstone Project/Literature Review | MBS | 740 | 10 |
| Electives | | | 4 |
| | | | |
| | | Total | 30 |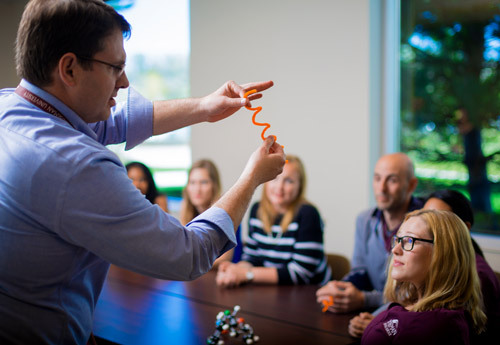 Six-Point Mastery Learning Model®
Roseman University strives to produce competent graduates in an educational environment that ensures high levels of achievement from all students and fosters cooperation and collaboration in the learning process. This is the concept of mastery learning.

Classroom As Teacher

Block Curriculum

Active & Collaborative Learning

Competency-Based Education

Assessment Learning

Early Experiential Learning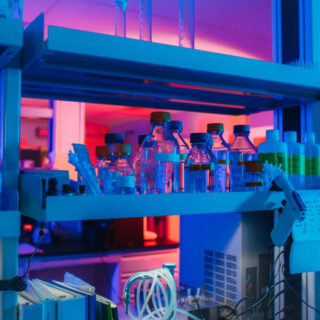 Lab Facilities
Roseman University of Health Sciences offers 64,400 square feet dedicated to state-of-the-art research laboratories
August 16, 2022
Roseman University College of Nursing announced today a partnership with StraighterLine, the leading provider of affordable, online college courses, to make it easier for students to overcome financial and scheduling constraints to meet their academic needs for admission to nursing school.
June 6, 2022
By their nature, case reports are very compelling to the enquiring mind—almost like the gossip columns of the medical literature. Like gossip columns, case reports draw fascinating new connections using…
June 1, 2022
Treating children with systemic disease and their families with compassion and care.