Dual Accelerated PharmD/MSPS 3+1 Program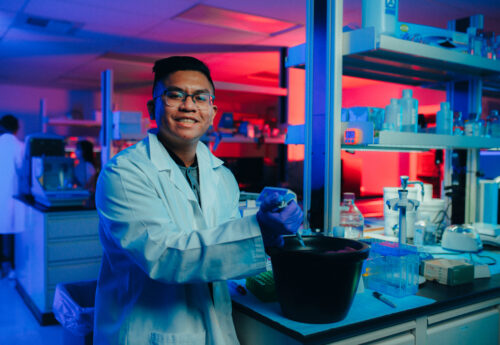 Roseman University College of Pharmacy in partnership with the College of Graduate Studies offers an innovative 3+1 Dual Accelerated Doctor of Pharmacy/Master of Science in Pharmaceutical Sciences (PharmD/MSPS) program, allowing students to complete two degrees in four years. 
Designed for PharmD students with a passion for the entire spectrum of drug development, spanning from initial discovery to final delivery, the dual program
combines the PharmD degree with an MSPS to
empower students with knowledge in the scientific, regulatory, and clinical dimensions of pharmaceuticals
.
Upon completion, graduates are well-prepared to embark on diverse career paths, including roles in research, drug development, and patient care
.
Whether aspiring to contribute to breakthroughs at major pharmaceutical corporations, collaborate with academic institutions, impact healthcare policies within governmental agencies, or excel in managed care organizations, PharmD/MSPS graduates have the knowledge and skills to excel in their chosen paths
.
The Dual Accelerated PharmD/MSPS program has been submitted for review by the Northwest Commission on Colleges and Universities and the Nevada Commission on Postsecondary Education.
Fast Facts
Career opportunities include research and drug development with large pharmaceutical companies, managed care organizations, academic institutions, or governmental agencies.
The median annual salary for pharmacists in the pharmaceutical industry positions is $153,000, according to the 2022 Association of Pharmaceutical Scientists (AAPS) Salary Survey.
Roseman University's Dual Accelerated PharmD/MSPS 3+1 saves students two years of time and tuition while gaining two additional years of earning potential.
Collaborate with and be mentored by our experienced faculty.
July start
On-campus delivery
Eligibility
A bachelor's degree is generally required to participate in graduate programs. However, the PharmD curriculum is considered by the College of Graduate Studies as equivalent to a bachelor's degree. Hence, for Roseman University PharmD students, a bachelor's degree is not required.
Duration
4 Years (3 years PharmD and 1 year MSPS)
Location
Apply to the Dual Accelerated PharmD/MSPS 3+1 Program
Students are encouraged to apply to the PharmD/MSPS program in their P1 year, but no later than the end of their P2 year to take advantage of academic advising.
To apply, contact the College of Graduate Studies at graduatestudies@roseman.edu.
Application to the PharmD/MSPS 3+1 program. Application submitted to the MSPS Program Director.
PHAR 719 – Longitudinal Research (4 credits)
PHAR 719 – Longitudinal Research (4 credits)
Research Advanced Pharmacy Practice Experiences (APPE) elective experience
MS 600 – Fundamentals of Biomedical Research (4 credits)
MS 610 – Organizational Behavior & Leadership (2 credits)
MS 620 – Introduction to Regulatory Affairs (2 credits)
MS 700 – Journal Club (1 credit)
MS 710 – Seminar (1 credit)
MS 730 – Thesis Research (4 credits)
Electives (3 credits)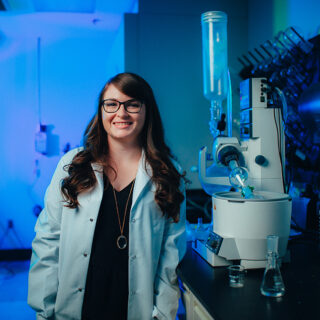 MSPS Focus in Data Science & Health Informatics Option
In addition to Roseman University's MSPS, students can opt to include a focus in Data Science & Health Informatics as part of their course of study. Roseman's MSPS with a focus in Data Science & Health Informatics prepares students for a career in the pharmaceutical,
nutraceutical and biotech as a data scientist and/or health informaticist.