Accreditation and Guiding Principles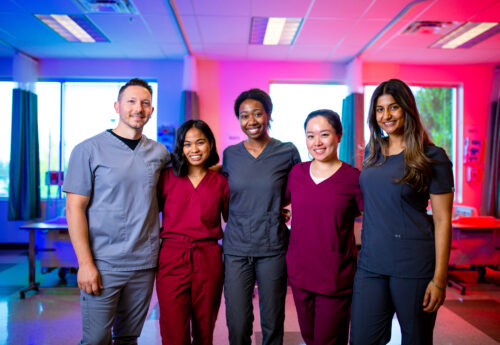 Roseman University of Health Sciences College of Pharmacy's PharmD program is accredited by:
Accreditation Council for Pharmacy Education
135 S. LaSalle Street, Suite 4100
Chicago, IL 60603-4810
Phone: 312-664-3575 or 800-533-3606, Fax 312-664-4652
Direct questions regarding eligibility for licensure as a pharmacist in Nevada to:
Nevada State Board of Pharmacy
555 Double Eagle Court, Suite 1100
Reno, NV 89521-2957
Direct questions regarding eligibility for licensure as a pharmacist in Utah to:
Utah State Board of Pharmacy
160 E. 300 South
P.O. Box 146741
Salt Lake City, UT 84114-6741
Accreditation, Non-discrimination, Safety, and Technical Standards
Facts about our PharmD Program:
Fully accredited by ACPE for the longest possible time period (8 years) in 2014
85% On time graduation rate (class of 2019)
75% NAPLEX pass rate for first-time takers (class of 2022)
36 graduates and alumni matched for residency in 2022 (30 graduates to PGY1 and 6 alumni to PGY2)
Roseman is an equal opportunity educational institution in all of its activities. Roseman, in compliance with Titles VI and VII of the Civil Rights Act of l964, Title IX of the Education Amendments of 1972, Sections 503 and 403 of the Rehabilitation Act of 1973, and Sections 102 and 302 of the Americans With Disabilities Act of 1990, does not discriminate on the basis of race, color, national origin, religion, handicap or sexual orientation, or gender identity or expression in any of its policies, procedures, or practices.  In compliance with the Age Discrimination in Employment Act of 1967, and Section 402 of the Vietnam Era Veterans Readjustment Act of 1974, Roseman does not discriminate on the basis of age, ethnic origin, marital status, sexual orientation, gender identity or expression, because an individual is a disabled veteran or veteran of the Vietnam Era, or because of a medical condition in any of its policies, procedures, or practices as required by law.  Within the limits of the law, Roseman does not discriminate on the basis of citizenship. This non-discrimination policy covers admission, access, and service in the University programs and activities, and application for and treatment in University employment.
Facts and information about campus safety can be found on the Roseman University Safety Page.
Introduction
According to Section 504 of the Rehabilitation Act of 1973 and the Americans with Disability Act, qualified individuals with a disability shall not, by reason of such disability, be excluded from participation in or denied the benefits of services, programs, or activities or subjected to discrimination. A "qualified individual with a disability" is a person who meets legitimate skill, experience, education, or other requirements for admission to a program or activity that he or she holds or seeks, and who can perform the "essential functions" of the program with or without reasonable accommodation.
Roseman University of Health Sciences College of Pharmacy (RUCOP) will not discriminate against qualified individuals with disabilities seeking admission to its Doctor of Pharmacy (PharmD) Program. To ascertain that no qualified individuals with disabilities will be discriminated against, the admission committee will follow the Technical Standards set forth in this document in conjunction with RUCOP admission policies. However, the College reserves the right not to admit any applicant who is unable to meet the Technical Standards with reasonable accommodations.
Applicants, therefore, should evaluate themselves prior to submission of an application for admission as to whether he or she complies with the Technical Standards stated in this document.
Principles
The primary role of the graduates from the PharmD program of RUCOP is to function as registered pharmacists and to provide safe and effective patient care. Concern about patient safety is of utmost importance when selecting and training student pharmacists.
Students admitted and enrolled in the PharmD program at RUCOP must be eligible to attain and maintain a license to practice as Pharmacy Interns during the program. Therefore, students admitted to the professional program leading to the PharmD degree are required to have a certain level of cognitive, behavioral and technical skills. These skills, as distinguished from academic standards, are referred to as Technical Standards stated below.
Technical Standards
Sensory and Motor Abilities: These abilities require the functional use of visual, auditory and tactile senses, and proper coordination of muscular movements with accommodations, if necessary. Applicants and students must have the ability to observe, evaluate, and participate in classroom and patient care settings, lectures, demonstrations and laboratories, and perform physical assessments (e.g. palpation, percussion, auscultation). Additionally, applicants and students must be able to observe and assess patients from a distance and also close at hand. Applicants and students must have the coordination of muscular movement with accommodation, if necessary, to undertake  preparation of all routine forms of medication orders, the use of diagnostic equipment for patient assessment, and the direct delivery of patient therapies such as administering subcutaneous (s.c.) or intramuscular (i.m.) injections.
Communication Skills: Applicants and students must be able to speak, to hear, and to observe patients in order to exchange information.  They must effectively and efficiently communicate using the English language in academic as well as patient care settings, and should know the proper use and recognition of nonverbal communication cues. Communication includes not only speech but also proficiency in reading and writing in English.
Intellectual, Conceptual, Integrative and Quantitative Abilities: Applicants and students must be able to recollect, gather, analyze, integrate and synthesize complex information quickly and accurately in the classroom and inpatient care settings, and be able to generate rational solutions to academic and patient-related problems. They should be able to quickly assimilate and adapt to new information and guidelines in academia and practice. Applicants and students must also be able to evaluate academic and patient-related literature and clinical decisions.
Behavioral, Ethical and Professional Attributes: Applicants and students must demonstrate appropriate professional and ethical behavior. Students must be willing to abide by institutional regulations at school and practice sites. They must demonstrate compassion and integrity, and show respect for differences in culture, values and ethnic backgrounds of other students, teams, teachers, staff and other professionals. Applicants and students must be responsible for personal action and show emotional and mental stability under stressful conditions which may happen both during the intense 3-year program and during their career as a pharmacist.
Applicants and Enrolled Students with Disabilities
Individuals with questions or concerns about their ability to meet these standards are encouraged to contact the College of Pharmacy's Assistant Dean for Admissions and Student Affairs at (702) 968-5248 or the University's Student Services Office at (702) 968-2029. Enrolled students should contact the Student Services Office for any questions or concerns about their disabilities.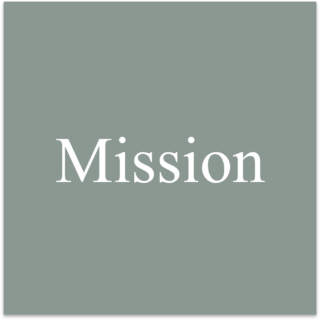 Roseman University of Health Sciences College of Pharmacy prepares a diverse student body to become competent, caring, and ethical pharmacists; contributes to the profession through its commitment to scholarship; and provides patient-centered care, while addressing the pharmacy-related needs of the community.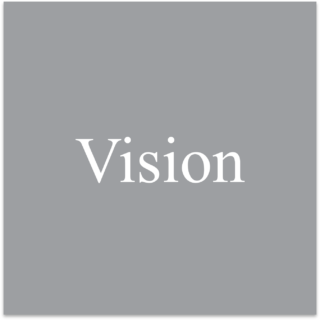 Roseman University of Health Sciences College of Pharmacy aspires to lead the profession of pharmacy by developing a diverse faculty, staff, and student body who will transform the community through exceptional pharmacy education, compassionate patient-centered care, interprofessional collaboration, and innovative scholarship.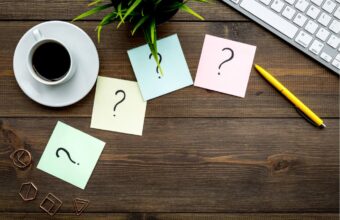 Risk-taking
We value responsible risk-taking that leads to the sustainable growth of the institution.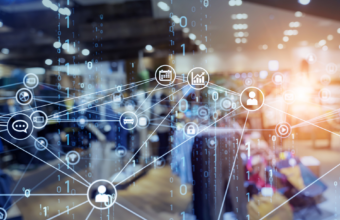 Innovation
We value innovations in education, organizational structures, and physical surroundings that create a vibrant, stimulating environment in which to work, to learn, and to grow.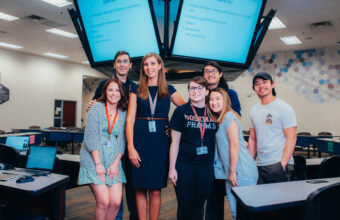 Individual and Collective Achievement of Excellence
We value a culture that fosters and celebrates excellence and achievement for one and all.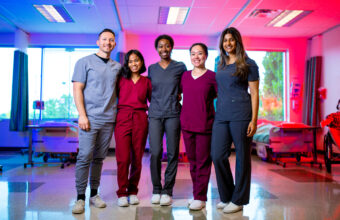 Passion and Commitment
We value passion and true commitment as the requisite components of transformational leadership in education and the health professions.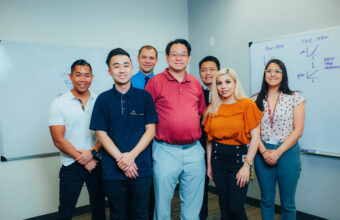 Empowerment
We value the empowerment of individuals through the provision of a collaborative, supportive environment in which to learn and to work.
Programmatic Learning Outcomes
A Roseman graduate will be prepared to:
Utilize knowledge accrued from relevant foundational and pharmaceutical sciences as the basis to design, implement, manage, and optimize patient care in accordance with evidence-based medicine.
Retrieve, evaluate, and apply evidence-based medicine through the use of appropriate resources in pharmacy practice.
Demonstrate effective communication skills and strategies across a variety of platforms to communicate relevant medical information to patients, caregivers, and other healthcare professionals (stakeholders).
Evaluate patient- and population-based needs to promote disease prevention, disease management, and health and wellness.
Advocate for patient-centered care with consideration of cultural awareness and social determinants of health.
Identify and implement concepts of storage, packaging, handling, delivery systems, and disposal of pharmaceutical products.
Demonstrate proper procedures and techniques to fulfill a medication order including: use of equipment for drug preparation, compounding, and administration of hazardous and non-hazardous, sterile and nonsterile products.
Apply knowledge regarding health systems, payer options, and pharmacoeconomic principles to evaluate drug therapy and health outcomes.
Practice pharmacy ethically following federal and state laws and regulations after passing licensing board(s) on initial attempt(s).
Demonstrate professionalism, self-awareness, leadership, life-long learning, and innovation to drive advances in the pharmacy profession and to improve personal development.