Doctor of Medicine (MD) Program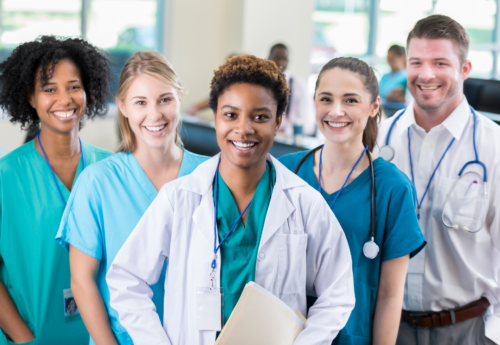 The Roseman Readiness Curriculum
The practice of medicine is changing rapidly. Physicians increasingly need to understand social determinants of health, interface with emerging technology, manage knowledge streams, work in interprofessional teams and health systems, and communicate complex, personalized information to patients and families.
Our students will be ready.
The Roseman Readiness Curriculum is being developed as a highly integrated curriculum that emphasizes patient care in the setting of today's advances. Diagnostic and therapeutic skills will be taught from the beginning of the curriculum in the context of foundational basic and health systems sciences, with a focus on ethical principles and societal context. Students will be trained to communicate flexibly, authentically, and respectfully with patients, caregivers, colleagues, and other members of the healthcare team to be optimally prepared to navigate a changing world.
The Roseman Readiness Curriculum will be competency-based and delivered in active learning formats that require students to take charge of their own learning and become life-long learners. Groups of households in GENESIS, Roseman's household-centered care delivery system, will be managed as practices by students working with faculty physicians and interprofessional teams, merging student learning with service to the community and allowing value-based metrics to influence decision-making.
The future of medical education is at Roseman!
The College of Medicine is pursuing accreditation by the Liaison Committee on Medical Education (LCME) and is currently an "Applicant." The LCME is recognized by the U.S. Department of Education as the authority for the accreditation of programs of medical education leading to the MD degree.
For information about LCME accreditation, visit https://lcme.org/directory/candidate-applicant-programs/ or email lcme@aamc.org.
Please note that because the college is pursuing accreditation from the Liaison Committee on Medical Education (LCME), only limited information regarding the program can currently be shared. The college cannot publish admission requirements, nor consider any applicants to the program at this time.