International Students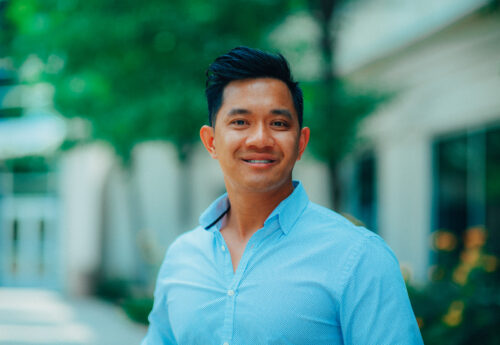 Roseman University of Health Sciences is authorized under Federal law to enroll non-immigrant alien students.
Eligibility and Social Security Number Requirement
F1 students are eligible for enrollment at Roseman University. H-4 Visa holders (dependents of H1B work visa recipients) are eligible to study in the United States pending the status of the H1B recipient's visa validity. However, it is important to note that due to background checks in some of our programs and/or the requirement for a student to attain an internship license, a student may need to attain a social security number (.pdf) (by the deadline specified by the academic program) per the following:
In Fall of 2011, the Social Security Administration (SSA) implemented a policy that prevents educational institutions from assisting students (prospective or current) who are applying for a Social Security number solely on the basis of enrollment. Further, the only way a school would be allowed to assist an international student with applying for a Social Security number, is if the student was working on campus. This means the educational institution guarantees the student a job on campus, and currently, Roseman does not.
Note: A Tax Identification Number cannot be accepted in place of a Social Security Number.
Tuition and Fees for F-1 Visa Students
Roseman University of Health Sciences requires that all students on an F1 visa pay tuition and fees for the first year of their program in advance (and prior to issuance of an I-20 by the institution). Students must also demonstrate that they are financially capable of supporting themselves for the entire period of stay in the United States while pursuing a full course of study. Students are required to show documentary evidence of means of support. This policy applies to both initial and transfer students.
A list of program costs is located in each respective unit's section of the Student Catalog.
Immigration Process
A student must first be accepted to Roseman before the Registrar/Student Services Office can begin processing immigration paperwork. After you are accepted, you will need an immigration document (I-20) from Roseman to apply for an F-1 visa at a U.S. Embassy or Consulate in your country (not required for students from Canada or Bermuda-meaning the application process is between the school and USCIS). Please use either the "International Students Admitted to Roseman University Checklist" below or the "International Transfer I-20 Checklist" respectively. By following the checklist, you will ensure that you complete the immigration process with all required steps necessary to receive the I-20 from Roseman. The "Study Guide to The States" below is also a great resource!
This Study Guide is an online, interactive resource to help students navigate the international student process. Use this step-by-step guide to learn about the process of studying in the United States.
Contact Student Services for the following forms/checklists:
Initial I-20 Checklist
Transfer I-20 Checklist
International Student Agreement Form
Pre/Post OPT Application Checklist – South Jordan Students
Pre/Post OPT Application Checklist – Henderson Students
Pre/Post Completion OPT FAQs
FYI's
Currently there no programs at Roseman that are eligible for the OPT STEM extension.
Seeking H-1B Status? View details at this website.
Students with a receipt number awaiting H-1B status may call 1-800-375-5283
Students without a receipt number should contact the employer that filed the original petition with any questions