You have a big heart & strong mind – join the frontlines of healthcare!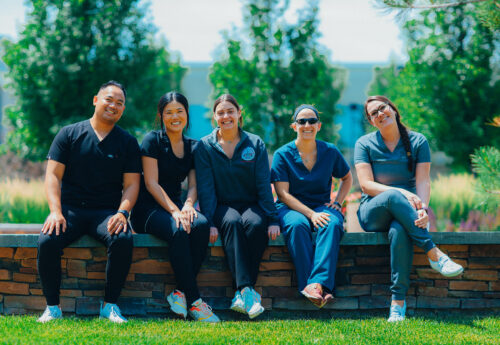 Start your path to becoming a healthcare professional with Roseman today!
For more than 20 years, Roseman University of Health Sciences has been challenging the status quo in higher education and healthcare. We are transforming education, preparing our students to graduate with high levels of competence and collaboration via our Six-Point Mastery Learning Model®. We are reimagining healthcare, healing patients and their families, with caring, compassionate, evidence-based medicine. We are finding solutions to human health challenges by embracing scientific discovery through research and innovation. We are building community programs that meet needs, provide hope, and improve health. In everything we do, we unite the heart & science of healthcare. We have trained more than 7,200 graduates who are now the nurses, pharmacists, dentists and orthodontists working on the frontlines and in clinics in Nevada, Utah and beyond.
As a high school student, you are likely already preparing for your future as a healthcare provider. Roseman's programs are primarily graduate level, but high school graduates who have earned dual credit may be eligible to matriculate into our RN-BSN, BSN, and PharmD programs.
Contact Us Today
Get in touch with an advisor today by selecting your college of interest below!