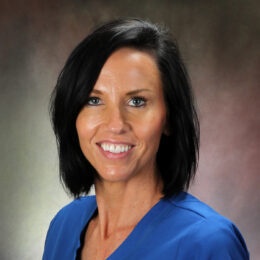 After receiving my Dental Hygiene license in 2004, I went to work in a private practice office in Tucson, AZ. I worked with two dentists and a second hygienists who taught me everything I needed to know about dentistry. During my 12 years at this office, I also worked one day a week, for four years, as a chairside assistant to learn the restorative side of dentistry. In January of 2016, I moved to Utah where I worked in the front office of a dental practice for three months while waiting for my Utah license to come through. There I learned the insurance, financial, treatment planning and scheduling side of dentistry. After receiving my Utah license, I went back to work as a hygienist for three years at a corporate office. In March 2019 I came to Roseman University. Here at Roseman I get to put my skills to use preparing student dentists to competently deliver quality care to their patients, now and in the future. I love being here at Roseman, being able to work with top notch faculty and staff members to achieve Roseman's vision of high quality, innovative education.
Education
Pima Community College; Tucson, AZ:
– Aug. 2000 – May 2004
– AAS in Dental Hygiene
Utah Valley University; Orem, UT:
– Jan. 20016 – Dec. 2018
– BSDH
Utah Valley University; Orem, UT:
– Aug. 2021 – Present
– MBA Candidate
Teaching Subjects
Assists periodontist in teaching D1 and D2 students how to diagnose periodontal disease and instrumentation for performing diagnostic, prophylactic, and therapeutic treatment for patients. Support instructor for local anesthesia, radiology, and over-all patient care.