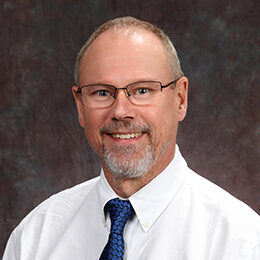 EDUCATION:
Board Certified Anatomist, State Anatomical Board Hamburg, Germany
Residency – Pathology (1 ½ years), Ruprecht Karl University, Heidelberg, Germany
PhD – Neuroanatomy, Hamburg University, Germany
MD – Ruprecht Karl University, Heidelberg, Germany
TEACHING AREAS:
Gross Anatomy
Histology
Cell Biology
Embryology
Neuroanatomy
Clinical Anatomy
BIOGRAPHY:
Dietrich Ernst Lorke joined Roseman College of Medicine as Professor of Anatomy in April 2023. His main responsibilities include the creation and equipment of the anatomy teaching facilities, the development and design of the anatomy education and its integration into the curriculum of the MD program. Previously, he had been Founding Chair of the Department of Anatomy and Cellular Biology, Khalifa University, Abu Dhabi, UAE (2019-2023), after being Professor of Anatomy at Herbert Wertheim College of Medicine, Florida International University (FIU), Miami, Florida (2009-2019), at UAE University, Faculty of Medicine and Health Sciences, Al Ain (2006-2009) and at the University of Hamburg (1999-2005). He has also had eight appointments as Visiting Professor at the Chinese University of Hong Kong. Dietrich E. Lorke has extensive teaching experience in the fields of Gross Anatomy, Histology, Cell Biology, Embryology and Neuroanatomy; he has demonstrated his managerial and administrative skills during the creation of the Anatomy programs in Al Ain, Miami and Abu Dhabi. His research focuses on Developmental Neuroanatomy, Blood-Brain-Barrier, Cholinergic Neurotransmission, Neurodegenerative Diseases and Clinically Applied Anatomy. He has received several research and teaching awards. Dietrich E. Lorke has authored more than 110 peer-reviewed research papers, over 90 oral and poster presentations and 10 book chapters. He is member of the American Association of Anatomists (AAA), American Association of Clinical Anatomists (AACA), Anatomical Society (Anatomische Gesellschaft) and the Society for Neuroscience.
TEACHING AREAS:
Gross Anatomy
Histology
Cell Biology
Embryology
Neuroanatomy
Clinical Anatomy
RESEARCH INTERESTS:
Developmental Neuroanatomy
Blood-Brain-Barrier
Neurodegenerative Diseases
Cholinergic Neurotransmission
Experimental Oximes
Clinically Applied Anatomy
SERVICE TO PROFESSION:
Review Editor "Frontiers in Integrative Physiology"
Guest Editor "Frontiers in Neuroscience"
Editorial board of the journal "Neuroembryology and Aging" (2002-2009)
Editor of a special issue on "Development and Aging of the Vertebrate Visual System" in the Journal "Neuroembryology and Aging" (2006)
Reviewer for numerous international journals
SELECTED PEER-REVIEWED PUBLICATIONS:
Lorke DE, Susens U, Borgmeyer U, Hermans-Borgmeyer I (2000) Differential expression of the estrogen receptor-related receptor gamma in the mouse brain. Mol Brain Res 77: 277-280. DOI: 10.1016/s0169-328x(00)00063-2
Lorke DE, Krueger M, Bohuslavitzki KH, Buchert R, Clausen M, Schumacher, U (2001) In Vitro and In Vivo tracer characteristics of an established multidrug resistant human colon cancer cell line. J Nucl Med 42: 646-654.
Lorke DE, Yew DT (2005) Worldwide decline of sturgeons. Science 310(5753): 1427-1429. doi: 10.1126/science.310.5753.1427.
Lorke DE, Lu G, Cho E, Yew DT (2006) Serotonin 5-HT2A and 5-HT6 receptors in the prefrontal cortex of Alzheimer and normal aging patients. BMC Neurosci 7: 36. doi: 10.1186/1471-2202-7-36.
Lorke DE, Hasan MY, Nurulain SM, Sheen R, K Kuča, Petroianu GA (2007) Entry of two new asymmetric bispyridinium oximes (K-27 and K-48) into the rat brain: comparison with obidoxime. J Appl Toxicol 27(5): 482-490. doi: 10.1002/jat.1229.
Lorke DE, Kalasz H; Petroianu GA, Tekes K (2008) Entry of oximes into the brain: A Review. Curr Med Chem 15(8): 743-753. doi: 10.2174/092986708783955563
Oz M, Lorke DE, Petroianu GA (2009) Methylene Blue and Alzheimer's Disease. Biochem Pharmacol 78(8): 927-932. doi: 10.1016/j.bcp.2009.04.034
Lorke DE, Hasan MY, Nurulain SM, Shafiullah M, Kuča K, Petroianu GA (2011) Pretreatment for acute exposure to diisopropylfluorophosphate: in vivo efficacy of various acetylcholinesterase inhibitors. J Appl Toxicol 31: 515-523. doi: 10.1002/jat.1589
Lorke DE, Petroianu GA (2019) Reversible cholinesterase inhibitors as pretreatment for exposure to organophosphates. A review. J Appl Toxicol 39(1):101-116. doi: 10.1002/jat.3662
Oz M, Lorke DE, Kabbani N (2021) A comprehensive guide to the pharmacologic regulation of angiotensin converting enzyme 2 (ACE2), the SARS-CoV-2 entry receptor. Pharmacol Ther. 221:107750. doi: 10.1016/j.pharmthera.2020.107750.
NCBI COMPLETE BIBLIOGRAPHY:
https://www.ncbi.nlm.nih.gov/myncbi/dietrich.lorke.1/bibliography/public/