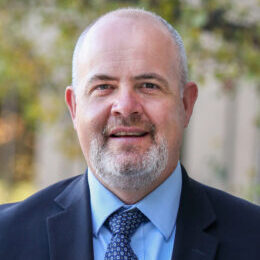 Mr. Dawes joined Roseman in November 2020. Prior to serving in his current role, Doug served in similar Vice President roles at Humboldt State University (CA), Stanislaus State University (CA), and at Valley City State University (ND). Through these roles, he has led University Security, Human Resources, Information Technology, Risk Management, Procurement, Accounting, Budget, Dining, and Housing organizations. He has served in leadership positions within higher education for over 15 years.
Prior to working within higher education, Doug held leadership positions in the private sector with business experience in manufacturing (Ford Motor Company, Michigan), construction (Buena Vista Homes, Arizona), and energy (Nordic Energy, Michigan) industries.
Education
Mr. Dawes earned both his Bachelor of Science and Master of Science in Accounting from Brigham Young University.
Affiliations
Certified Public Accountant