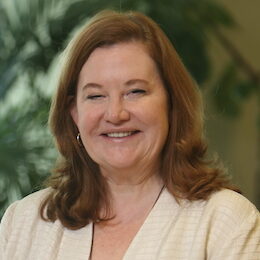 Education:
PhD – Philosophy/Bioethics, University of Calgary
LPh – Philosophy, Katholieke Universiteit Leuven
BA Hons (equiv) – Philosophy and History, Univeristy of Ottawa
Biography:
Dr. Marin Gillis came to Roseman College of Medicine in 2020. Her role is to create, manage, operate, and evaluate policies, procedures, and programs towards the recruitment and advancement of an inclusive, diverse, socially accountable, learner-centered, multidisciplinary faculty. The Office of Faculty Affairs & Learning Innovation will advance faculty as scholarly educators through internal and external development and educational leadership opportunities; and enhance faculty as researchers through the development of robust resources to facilitate the scholarship of teaching and learning, the scholarship of integration, and the scholarship of application, in collaboration with the Roseman University Center for Innovation in Health Professions Education and other entities. One of OFALI's goals is to design faculty development training to incorporate social justice, the science of learning, and promising national trends in all venues of learning, including the classroom, the clinic, and the community.
Dr. Gillis is a philosopher, bioethicist, and medical academician who is an internationally recognized educational leader and mentor. She serves as Director of the USA Working Group of the international Cambridge Consortium of Bioethics Educators and as Director-at-Large on the American Society for Bioethics and Humanities Board of Directors. Dr. Gillis is a collaborative and integrative researcher, investigating best practices in broad transdisciplinary health professions education, including bioethics and design, and applications of peace leadership studies to empower physician, resident, and medical student leaders to create and sustain inclusive and safe learning environments and healing spaces. She is a former national steering committee member of the Group on Women in Medicine at the American Association of Medical Colleges, a Harvard Macy scholar, and an assistant dean for women in medicine and science. She has held positions at Florida International University College of Medicine (Miami), the University of Nevada School of Medicine (Reno) and the Massachusetts College of Pharmacy and Health Sciences University in Boston (Boston).
Teaching Areas:
Bioethics (including clinical, research, and public health ethics)
Professionalism, humanism, and critical health humanities
Inclusive communication and leadership
Teaching & learning in the health professions
Research Interests:
Assessment of ethics, humanities, arts, and design in health professions education
Peace leadership in healthcare
Developing minoritized and historically underrepresented early career medical academicians
Ethics of the commodification of women's reproductive material
Ethics of emerging technologies
Service to Profession:
Director-at-Large, Board of Directors, American Society of Bioethics and Humanities (ASBH), 2021-Present
Evaluator, Northwest Commission on Colleges and Universities (NWCCU), 2021-Present
Chair, Task Force on First Jobs in Academic Medicine, Group on Women in Medicine and Science (GWIMS), American Association of Medical Colleges (AAMC), 2017
Co-Chair, Scientific Review Committee, International Conference of Clinical Ethics Consultation, NUS Yong Loo Lin School of Medicine. Singapore, 2016-2017
Director, USA Working Group, International Working Groups, Cambridge Consortium for Bioethics Education, 2015-Present
Associate Editor, Research Ethics, BioMed Central (BMC) Medical Ethics, 2015-Present
Member-at-Large, Steering Committee, Group on Women in Medicine and Science (GWIMS), American Association of Medical Colleges (AAMC), 2015-2018
Member, Steering Committee, Florida Bioethics Network, 2010-2020
Service to Community:
Reviewer/Judge, Annual Roseman Research Symposium, 2021-Present
Blood Donor, Cure 4 the Kids, 2021-Present
Presenter, Osher Lifelong Learning Institute, 2021
Presenter, Nevada HOSA-Health Careers Leadership Experience, 2021
Volunteer, Roseman COVID 19 Vaccine Clinic, 2021
Select Peer-Reviewed Publications:
Kirchmer K, Gillis M. A seat at the table: Examining the designer's role in health equity through addressing the social determinants of health. J Archit Educ. In Press.
Stumbar SE, Bracho A, Schneider G, Samuels M, Gillis M. Narrative medicine rounds: promoting student well-being during the third year of medical school. South Med J. 2020;113(8):378-383. doi:10.14423/SMJ.0000000000001131
Stumbar SE, Bracho A, Schneider G, Samuels M, Gillis M. Narrative medicine rounds: promoting student well-being during the third year of medical school. South Med J. 2020;113(8):378-383. doi:10.14423/SMJ.0000000000001131x
Baskir E, Athauda G, Zeiarati GN, Kashan SB, Camps-Romero E, Gillis M. Active learning to promote early and effective physician interaction with pharmaceutical industry marketing practices. Med Sci Educ. 2020;30(2):727-735. doi:10.1007/s40670-020-00943-y
Schneider G, Gillis M, Kirchmer K, Bhoite P, Castellanos N. Guests, hosts, and teaching the ethics of service learning in medicine. Int J Ethics Educ. 2020;5(1):67-82. doi:10.1007/s40889-019-00080-0
Kirchmer K, Gillis M. Drawing for informed consent. BEdR Bioeth Educ Resour. 2018;04(002). https://www.bedr.education/fr-dfic
Bates CK, Jagsi R, Gordon LK, Travis E, Chatterjee A, Gillis M, et al. It is time for zero tolerance for sexual harassment in academic medicine: Acad Med. 2018;93(2):163-165. doi:10.1097/ACM.0000000000002050
Bates C, Gordon L, Travis E, Chatterjee A, Chaudron L, Fivush B, Gulati M, Jagsi R, Sharma P, Gillis M, et al. Striving for gender equity in academic medicine careers: a call to action. Acad Med. 2016;91(8):1050-1052. doi:10.1097/ACM.0000000000001283
Tempest HG, Gillis M, Weiler T, Fortun J. Design of a platform to discuss ethical considerations of preimplantation genetic diagnosis: a case for integration of ethics in foundational science medical curriculum. Med Sci Educ. 2016;26(2):213-219. doi:10.1007/s40670-016-0234-
Martinez IL, Artze-Vega I, Wells AL, Mora JC, Gillis M. Twelve tips for teaching social determinants of health in medicine. Med Teach. 2015;37(7):647-652. doi:10.3109/0142159X
Last updated: 01/26/2022