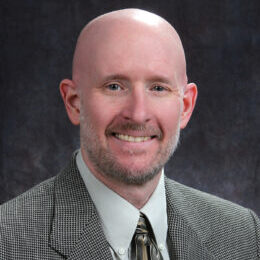 Area of expertise
Title IX Coordinator, Primary Designated School Official (PDSO) for Student Exchange Visitor Information System (SEVIS)
I started with the university on November 1, 2001 as a 'Facilitative Officer for Student Services' when what is now called Roseman University of Health Sciences was then called the 'Nevada College of Pharmacy'. Served in the College of Pharmacy as the administrator responsible for Admissions and Student Affairs for twelve years and still serve as a pharmacy faculty member responsible for teaching coursework in the field of Pharmacy Social and Administrative Sciences. In 2013 I became a member of Roseman's University Administration by accepting the role of being the University's first Vice President for Student Affairs. I am also the University's Title IX Coordinator and have done so since 2014. My primary focus administrative focus is assuring compliance with the American with Disabilities Act, the Student Exchange Visitor Information System, and Title IX regulations.
Education
1995 University of Minnesota Doctor of Philosophy, Pharmacy Social and Administrative Sciences
1991 Purdue University Master of Science, Pharmacy Administration
1989 University of Iowa Bachelor of Science, Pharmacy
Research Interests
Research has focused on understanding how to help students and practitioners improve the quality of the pharmaceutical care they provide to patients in ambulatory care practice settings, including prescribing errors in outpatient settings and factors influencing pharmacist-patient communication.
Affiliations
1995 – present, American Pharmacists Association
1995 – present, American Association of Colleges of Pharmacy