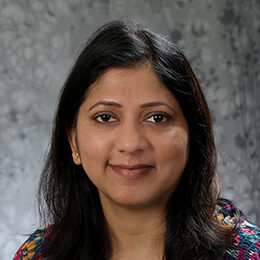 Area of expertise
Oral Stem Cells, Dental Materials, Endodontics, Aesthetic Dentistry
Dr. Shilpa Bhandi received her Master's in Conservative Dentistry and Endodontics from the Bapuji Dental College & Hospital, Davangere, Karnataka, India. Her academic experience of more than a decade has prepared her to be an effective academic faculty and a researcher. She has been a supervisor for both under graduates and post-graduate students and has held the position of Assistant Professor at Jazan University from 2016 to 2022. She holds a distinguished visiting professor position at the Department of Cariology, Saveetha Dental College & Hospitals, Saveetha Institute of Medical and Technical Sciences, Saveetha University, Chennai, India.
Dr. Shilpa is an expert in Endodontic research, especially related to regenerative dentistry based on oral stem cells as credited by several publications in impact factor journals. Dr. Shilpa's research publications have received over 1000 citations. She has also contributed to the chapter Extensive Amalgam Restorations in the book Modern Operative Dentistry published by Springer Nature, Germany.
Education:
MDS in Conservative Dentistry and Endodontics from Bapuji Dental College & Hospital, Davangere, Karnataka, India
BDS in Dental Surgery from KLE'S Institute of Dental Sciences, Belgaum, Karnataka, India
Research Interest:
Oral tissue derived stem cells and its application in Regenerative Dentistry, Dental Biomaterials, Endodontic techniques.
Affiliation:
Fellow of International College of Dentists,
Fellow of the Pierre Fauchard Academy,
Life Member of Indian Dental Association,
Life member of Indian Endodontic Society,
Life member of Federation of Operative Dentistry India,
Member of IADR,
Member of International Association of General Dentistry.
Subjects Taught
Operative Dentistry, Endodontics, Regenerative Dentistry, Biomaterials, Research and Publishing
Research
2022 IADR/APR General Session & Exhibition, June 2022.
Presented the paper: Biocompatibility of endodontic medications and materials on dental pulp mesenchymal stem cells
Selected Research Publications
1. Effect of Different Intracanal Medicaments on the Viability and Survival of Dental Pulp Stem Cells. Bhandi S, Patil S, Boreak N, Chohan H, AbuMelha AS, Alkahtany MF, Almadi KH, Vinothkumar TS, Raj AT, Testarelli L.J Pers Med. 2022 Apr 4;12(4):575. doi: 10.3390/jpm12040575.
2. Pushpalatha C, Dhareshwar V, Sowmya SV, Augustine D, Vinothkumar TS, Renugalakshmi A, Shaiban A, Kakti A, Bhandi SH, Dubey A, Rai AV, Patil S. Modified Mineral Trioxide Aggregate-A Versatile Dental Material: An Insight on Applications and Newer Advancements. Front Bioeng Biotechnol. 2022 Aug 9;10:941826. doi: 10.3389/fbioe.2022.941826
3. Nishanthine C, Miglani R, R I, Poorni S, Srinivasan MR, Robaian A, Albar NHM, Alhaidary SFR, Binalrimal S, Almalki A, Vinothkumar TS, Dewan H, Radwan W, Mirza MB, Bhandi S, Patil S. Evaluation of Fluoride Release in Chitosan-Modified Glass Ionomer Cements. Int Dent J. 2022 Jul 6:S0020- 6539(22)00107-1. doi: 10.1016/j.identj.2022.05.005
4. Patil S, Alzahrani KJ, Banjer HJ, Halawani IF, Alzahrani H, Altayar MA, Albogami S, Angeles RF, Hassan AA, Bhandi S, Raj AT. Receptor Binding Domain of SARS-CoV-2 from Wuhan Strain to Omicron B.1.1.529 attributes increased affinity to variable structures of Human ACE2. J Infect Public Health. 2022. doi: https://doi.org/10.1016/j.jiph.2022.06.004
5. Patil S, Al-Brakati A, Abidi NH, Almasri MA, Almeslet AS, Patil VR, Raj AT, Bhandi S. CD44-positive cancer stem cells from oral squamous cell carcinoma exhibit reduced proliferation and stemness gene expression upon adipogenic induction. Med Oncol. 2022 Jan 4;39(2):23. doi: 10.1007/s12032-021-01617-4