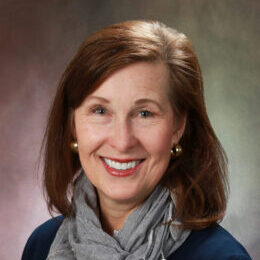 Area of expertise
Adult Health 1 and 2
As a registered nurse for 35 years, Dr. Long has worked in critical care, emergency medicine, IMC, primary care, and endocrinology. She earned her bachelor's degree in Nursing Science and Spanish from Brigham Young University, a master's degree in Public Health Education at California College of Health Sciences, a master's degree in Nursing as a Family Nurse Practitioner from Purdue University, and a PhD in Nursing Education and Leadership from UNLV and Charisma University.
Dr. Long is a Professor of Nursing at Roseman University and Family Nurse Practitioner. She has been a Certified Diabetes Care and Education Specialist for 25 years. She loves helping people understand their amazing body and learning how to honor it through habits of health. One of her favorite activities is taking nurses and allied healthcare professionals each summer to offer free medical clinics to underserved communities around the world.
As a published author she has written three children's health books, three books on family history and professional research articles. She married her college sweetheart, and they have their own "Long Legacy" of 6 children who teach her what's really important in life.
Areas of Research
Cultural Competence
Simulation
Service Learning
Affiliations
ACCN
AADE