Federal Work-Study Program
The purpose of the Federal Work-Study (FWS) program is to help students with their financial need by providing them with a part-time job.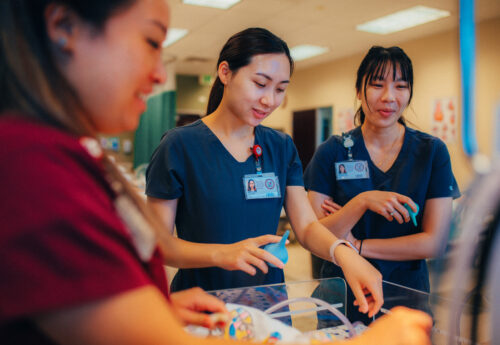 Not every student will qualify, but those who do will be placed in various on and off-campus positions to help offset a portion of their educational expenses. Positions available through the Federal Work-Study Program may involve working in a private or non-profit organization. Work-study students should approach their assignments with a sense of responsibility that would be expected in any job. The maximum hours are 25 hours per week while school is in session unless approved by the Financial Aid Office.
Information for FWS Students
Students interested in work-study can email financialaid@roseman.edu for available positions.


Student Eligibility:
Full-time student

U.S. citizen or eligible non-citizen

Qualify for need-based aid


Follow the Current Steps to Apply for FWS Employment:
Email financialaid@roseman.edu to ask about work-study offers and jobs

Financial Aid will determine if you qualify for the FWS program*

Complete the necessary paperwork and submit it to the Financial Aid Office

Financial Aid will provide contact information for you (via email) to schedule an interview with the prospective employer

The employer will notify Financial Aid if you are accepted for employment

Upon acceptance of employment please report to Financial Aid to complete the pre-hire process.
  * Please note that your gross earnings are applied against your budget.
Information for Employers
We unite the educational goals of the Federal Work-Study program with the Roseman mission of advancing the health and wellness
of the communities we serve. FWS jobs can be excellent opportunities for students to gain skills and experiences to reach their career goals.
Work-study students' wages will be paid in part by FWS dollars. Students may be employed for up to 25 hours per week by an organization
that is either private or non-profit.

Employers must complete the following forms to begin the FWS partnership:
FWS Job Request Form

Memorandum of Understanding

FWS New Hire Form (to be completed after student interviews)