"I learned to think critically and built a unique skill set."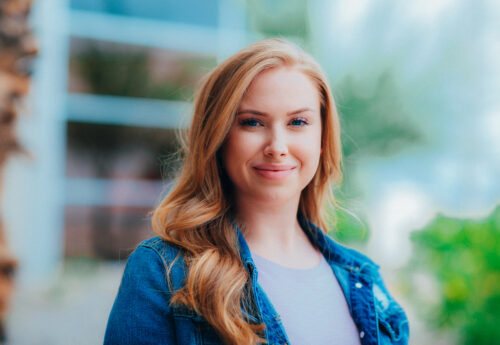 Amanda, BSN '22
I have always challenged myself to fulfill my potential, while also giving back and making a difference in my community and in patients' lives. To be honest, I just had an epiphany one day and knew I wanted to be a nurse, and I never turned back. I have always loved working under pressure in fast-paced, challenging situations.
My Roseman teammates inspire me to do my best and have become my close peers. I can always look to them for advice and/or help-whether it's school or personal matters. They push me to do my best and can always relate to what I am going through. They are truly my comfort zone!
With Roseman's block schedule and clinical opportunities at local hospitals, I am able to get a great education and while simultaneously making valuable connections that will help me with job opportunities in the future. The professors have been a dream come true, helping make my BSN experience unforgettable!
I will be graduating in February of 2022, and am using my connections to find opportunities in emergency and trauma care, or in the labor and delivery unit.
Duration
Earn your BSN in less than 18 months.
Location
Modalities
On-Campus
Hybrid-Online