Heart of Roseman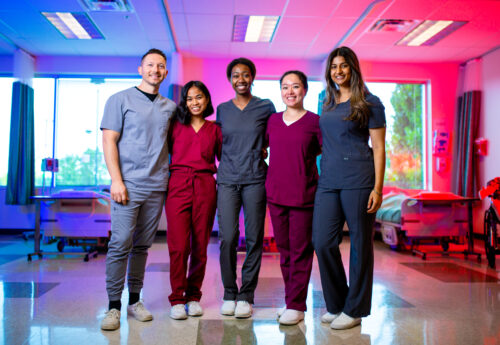 Join us as we unite the heart & science of healthcare.
From the families who inspire us and we help heal, to the students who bring the skills and knowledge they learn to the communities that need them, to our faculty and staff who teach both heart and science equally – improving healthcare is our mission. To learn more about Roseman, our programs, our clinics, and ways you can support us, please fill out the form on the right.
We wear our hearts on our sleeves.
We believe compassion should be part of the curriculum. We bring innovation to patient-centered care. We solve human health challenges through research and discovery. We create programs to help people learn, heal and thrive.
We believe that the heart and science of healthcare are two halves of one mission.
At Roseman, compassion and empathy have been long intertwined with delivering exceptional healthcare to the communities we serve. In everything we do, we unite the heart and science of healthcare.
Read the inspiring stories of our students, faculty and staff below. They are the Heart of Roseman.