Wants to be a dentist in underserved areas
"The professors are there for me, helping me succeed."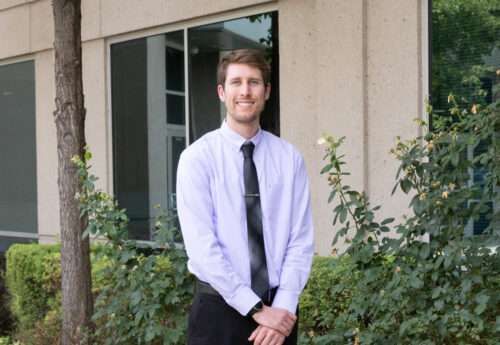 Benjamin, MBS '22
Update: Benjamin has been accepted into the DMD Class of 2026 in Roseman University's College of Dental Medicine.
I chose Roseman because of the quality of education, the location, and because the program is designed to help me advance into the DMD program while earning a graduate degree. I feel as if the program directors, as well as the professors, all want to help me succeed in my goal to become a dentist. Getting to know everyone has been fun. I have enjoyed working through the small bumps and kinks that came with being in the inaugural class of the program. It's cool to be part of something that isn't completely figured out yet.
Commitment to the community was very important to me when deciding where to attend graduate school. Roseman's values and mission align with my personal motivation and my drive to become a dentist so that I can provide healthcare in underserved areas.
Duration
Earn your MBS in just 10 months.
Location