"I want to help expectant mothers in underserved communities."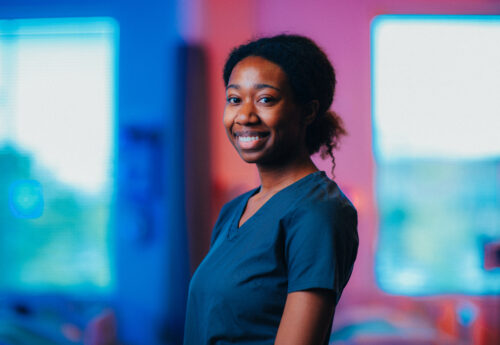 Ciana, BSN '22
I decided to become a nurse at a very young age, I have always enjoyed helping people and being a service to people in need.
I plan to get my MSN in Midwifery and later open my own women's birthing clinic for mothers who are from low income, underserved communities. Unfortunately, too often these women aren't getting the support and services they really need and because of this they have a much higher maternal and fetal mortality rate. I want to be a part of changing this reality and to become an advocate for these women.
I chose Roseman because I valued the Six-Point Mastery Learning Model and how they hold us to a higher standard. I have enjoyed my clinical experiences and all the amazing opportunities I have had thus far. I also enjoy the lab simulations; it's a way for us to take on real life problems and get experience applying what we have learned before we go out into the real world.
Duration
Earn your BSN in less than 18 months.
Location
Modalities
On-Campus
Hybrid-Online