Once learned, empathy is a powerful tool for a nurse
"My favorite part of teaching is pinning students on graduation day."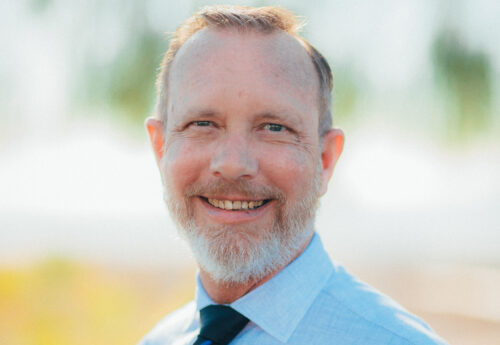 Delos Jones, DNP, RN
College of Nursing, Associate Dean
Seeing students who have succeeded in making their dream come true, despite all the hardships and tears of the journey, always makes me feel quite proud to have been even a small part of their journey. I remind them, if they can make it through the Roseman University College of Nursing, they can do anything.
I became a nurse after getting an arts degree that was really not very useful where I lived. I knew I wanted to do something helpful and I wanted something in healthcare. I took a Certified Nursing Assistant course and worked in long term care for a while. This experience motivated me, and I decided to go to nursing school and transition from a CNA to a Registered Nurse. I have not regretted my decision for a minute.
When I worked in Utah, I was invited to apply to Roseman University. As I learned more about Roseman and the Six-Point Mastery Learning Model®, I became excited about the opportunity to be part of a place that did things differently and was producing exceptional nursing graduates.
At Roseman, we emphasize and teach empathy. For many students, learning the difference between empathy and sympathy can be difficult. But, once learned, empathy is a powerful tool for a nurse. We ask students to try to ¬¬put themselves in the "shoes of the patient." This helps them realize that the patient is often scared, overwhelmed, in pain and concerned about how things will turn out. It creates a partnership between the nurse and patient, which empowers the patient and helps them get through difficult times together.
Duration
Roseman students can earn a BSN in less than 18 months.
Location
Modalities
On-Campus
Hybrid-Online
Online