Believes nutrition and dentistry go hand in hand
"I had one interview out of 17 schools."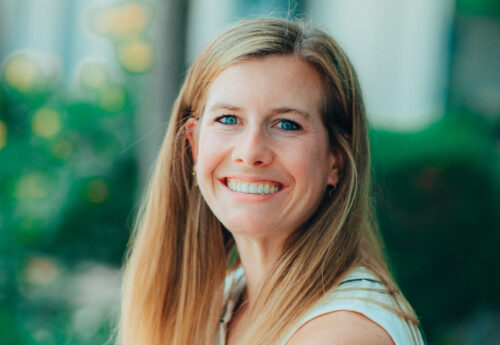 Emily, DMD '23
I chose to be a healthcare provider when I was in my junior year of high school. I was dreading the infamous wisdom teeth extraction appointment that all my friends had gone through prior to me. I was laying in the chair during the appointment with nitrous (laughing gas) and local anesthetic which was all I needed to be comfortable. I could hear the dynamic between the doctor and the assistant. I came out of the appointment telling my mom who was there to pick me up that I wanted to be a dentist. It was the life event that helped me to figure out what I wanted to do with my life! I further explored dentistry by going to UPENN for a dental camp to ensure that it was something that I was confident in doing and I had the best time of my life. I did not want the week to end.
My mother inspired me through my educational journey; she is a hardworking nurse and her love for healthcare rubbed off on me. I started in college studying biology but knew it was not what I wanted to study so I switched my major to Nutrition. I believe that nutrition and dentistry go hand in hand with each other. My decision was reinforced by my parents encouraging my switch so that I could enjoy learning and get good grades to improve my academic profile to apply to dental schools. As I continued my education in nutrition, I fell more in love with how the human body works and how the body and mouth are connected. After undergraduate studies, I took a year off to apply for school and to work and save money for my next step. My parents helped me through the hard times studying for the DAT and applying to school. I studied like it was a full-time job and I did my absolute best, but I was not able to get a score that I wanted. I still decided to apply to dental school just to test my chances of getting in. My parents encouraged me to apply to many schools and helped me cope with rejection after rejection.
Roseman helped me by giving me a chance. I received one interview out of 17 schools that I applied to and Roseman saw desire on my application and gave me an interview to learn more about me. Roseman took a leap of faith by inviting me for an interview. I tried to show them how passionate I am about this profession, and it worked! Now, being here and about to start my third year in the DMD program, I could not be happier with this university. Roseman has prepared me fully in class and then transitioning to clinic has been almost seamless. There is still more for me to learn but I know that will come with time. Roseman's philosophy is to integrate hands-on learning from day one with coursework so that students can conceptualize the material in lecture and then apply it in the clinic. I would not be where I am today without my family pushing me to keep moving forward and I would not be doing exceptionally well without Roseman taking a chance on me. All the other schools that I applied to missed out on me! Thank you, Roseman CODM.
Duration
Earn your DMD in just three years.
Location