Her research projects opened several doors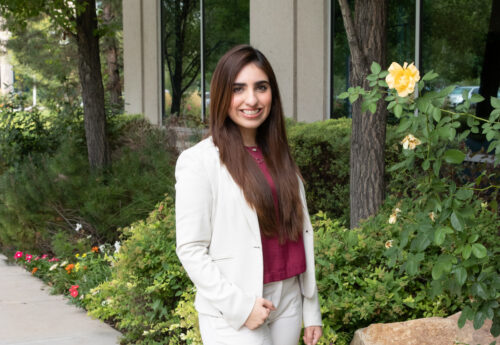 Nushrah, MBS '22
Update: Nushrah is currently in her first year of dental school at NYU.
Being a dentist has been my dream for as long as I can remember. However, it's been a difficult journey getting there. The MBS program at Roseman has given me the opportunity to go the extra mile, bringing me one step closer to my dream. Roseman has allowed me to really push myself to do my very best in all aspects, whether it be school, research, or team building. I hope to make connections through my time here at Roseman and recruit others who are in the same position as me.
My mom, a dentist herself, has been my inspiration since I was a little girl. Her struggles in life to get to the successful position she's in today motivate me to follow my dream, no matter the many obstacles I may face. I hope to one day work alongside her as a dentist and learn her tips and tricks.
Through being a student at Roseman, I've had the opportunity to participate in research projects, something I lacked previously. The research projects have allowed me to advance my educational experience and opened doors to several new connections. They have helped me to become a stronger candidate for dental school by preparing me for the rigorous coursework in dental school. Being at Roseman has really shown me that we are all a team, and if we help each other, we will always succeed in our endeavors.
Being part of the inaugural class of Roseman College of Graduate Studies is an incredible opportunity. I'm honored to be part of the first MBS class and set traditions for classes to follow. Having a very close-knit class has also made my experience much more enjoyable as we're all good friends with each other. Being able to create our own student organization with elected officer positions has also been a great way to learn on how to work as a team to help the program succeed. The professors take the time to sit and listen to our feedback regarding the program which I really appreciate, because it shows that our opinions matter and they will do everything it takes to mold the school for future students and their needs.
Duration
Earn your MBS in just 10 months.
Location