Her orthodontics inspired her to help others.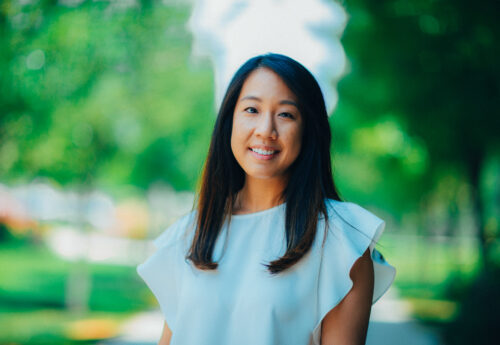 Priscilla, DMD '23
As a child, my parents sacrificed a lot financially so that my brother and I could receive the best oral care from a pediatric dentist. Little did they know that those visits would plant the seeds for my own career in dentistry. A key time was when I needed orthodontic treatment. My orthodontic treatment restored my confidence as I was no longer embarrassed to smile. Having experienced such low self-esteem, I was really motivated to empower others dealing with similar issues, so I could help improve their outlook on life. I saw how dentistry can make a positive impact both physically and emotionally. My motivation to pursue a career in dentistry also comes from the desire to take care of my grandparents' oral care needs, who have never had routine dental care.
The dentists I've shadowed while in college have made a tremendous impact me. The trusting relationships they have built with their patients is something I hope to achieve when I become a dentist.
Roseman gave me a chance and for that, I am forever grateful. As a dental student, I am learning under the supervision of supportive faculty and getting early clinical experience. The positive support and encouragement for student involvement from administration has also helped me develop into a stronger leader and a more well-rounded clinician.
Next, I am hoping to go into a 1-year general practice residency. Following residency, I plan on practicing in a community with limited access to care.
Duration
Earn your DMD in just three years.
Location