"The Roseman faculty have helped me realize my potential."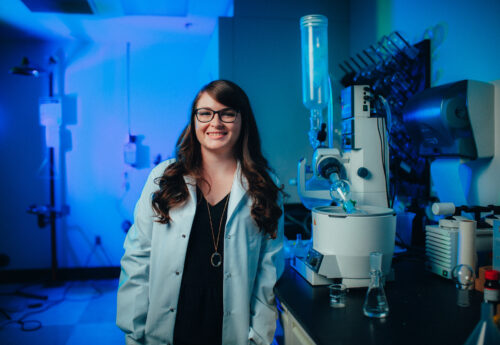 Rachel, PharmD '23
My dream to become a pharmacist started at the age of 15 because my mom was diagnosed with a rare autoimmune and neuromuscular disease. I saw how our local pharmacist was able to help answer any questions we had about all the new medications, and how they could help make a difference in her life. My mom was able to walk again and hold a conversation with others! My mom is the driving force behind my decision to become a healthcare provider. My goal in life is to help my mom and others like her obtain a bit of "normalcy" in their lives again and to educate them about the medications that can help.
Throughout my educational journey, my mom has inspired me to continue pushing and pursuing my dreams. She always tries her best to send me inspirational texts before each assessment to help keep me going and to remind me of my "why".
Roseman is a fantastic school! The faculty members here have helped me realize my potential and achieve my dream of becoming a healthcare provider. I'm incredibly grateful for the amount of effort and dedication each faculty member has put towards my education here at Roseman University. There are numerous teachers willing to help stay after class to answer any questions, and most teachers respond to emails in a timely manner. I love how much of a difference Roseman has made in my education!
I decided to conduct research with a faculty member at Roseman on Melanoma, as a few of my family members recently experienced a few Skin Cancer "scares". I wanted to find a way that we could help patients in a less invasive and inexpensive way than the surgery, chemotherapy, radiation, or medication treatments that are currently used. This is helping me learn more about disease states, mechanisms of action with drugs and homeopathic remedies, and preparing me for my future profession as a Clinical Pharmacist.
Duration
Earn your PharmD in three years.
Location