Learned how to be a truly powerful patient advocate
"My father inspired me to become a nurse like him."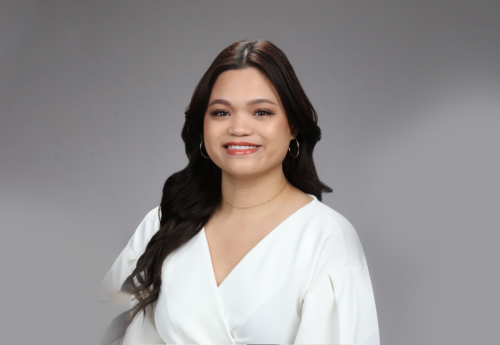 Yvette, BSN '22
My father was a nurse in the Philippines before he took his family to the US and started his journey as a cardiothoracic ICU nurse in April of 2004. I was only six years old when we immigrated. Seeing my father go from working at various facilities in New York City, New Jersey, Houston, and now Las Vegas, has inspired me to become an experienced nurse like him. He has worked at different positions, from being at a patient's bedside to being a research nurse. He is continually learning from his peers and colleagues to keep improving as a nurse after over 20 years of experience. He is currently working at Sunrise Hospital in the CMU unit as a RN on night shift, which he refers to as an "easy laidback unit." Working all throughout COVID-19, his experience and work ethic never ceases to amaze me.
I did not initially choose to follow him in the field of healthcare, but then I was given the opportunity to work at a brand-new primary care clinic here in Las Vegas in January of 2020. Being a medical assistant helped me develop my conviction to truly improve the quality of healthcare in and out of the hospital. Being able to work at the primary care clinic from 2020 until the present (while in nursing school at Roseman), I have learned what it means to truly be a powerful patient advocate.
Roseman has helped me achieve my dream of becoming a healthcare provider. The different professors have given us great insight from all their years of experience and wisdom. It is a privilege to be in a program that pushes each student towards success.
Duration
Earn your BSN in less than 18 months.
Location
Modalities
On-Campus
Hybrid-Online