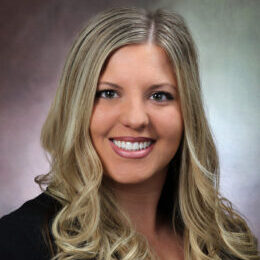 Area of expertise
Medical surgical, maternal newborn, wound care, and aesthetic fillers and Botox
My education background is a master prepared registered nurse in science and education. More than ten plus years' experience in education, medical/surgical nursing, maternal newborn, L&D, PACU, agency and home health. Provided nursing care and case management evaluation of complex and diverse populations. Six years of educator/management experience. Skilled in the management of nursing schedules, students and staff. Skilled in ADN and BSN education for Nurses. Specializing in wound care and medical surgical nursing care. Strong passion for teaching. Along with clinical training for students and simulation education with the whole SIM family. Injection training and education since 2015. Certification in advanced Botox and Filler injection training. ACLS and BLS certified.
My healthcare career started as a CNA in 2005 through 2009. After high school graduation, my first job was in maternal newborn at Cottonwood Hospital. After a few years they decided to close down the hospital and move to IMC (Intermountain Medical Center). Then was a part of the hospitals move team and was able to move patients to the new hospital. We delivered many babies that day and week. It was an awesome experience. Then while working there, was accepted to nursing school. It was a hybrid program and finished in 15 months. Completed my capstone in the ICU at Ogden Regional Medical Center and totaling 400 hours of capstone clinical experience. Went to work for HealthSouth Rehab Hospital of Utah. At the same time was on a team of agency nurses at Vital Signs Staffing Agency. We floated throughout the Salt Lake, Davis, Tooele and Utah County Hospitals. Working in Medical Surgical Units, tele and mother baby units. PACU, wellness clinics, Flu shot clinics, and step-down Intermediate ICU were a few other places. My agency position lasted seven years and was able to learn so much.
After my time in those positions, administration overed a position in administration. This was a great time for my career. During this administrative role my passion for teaching was not over and went back to school and received my MSN-Ed, RN. My passion for teaching and education has been engraved in my heart since a little girl. During school another job was offered, a job at HealthSouth as the Head Hospital Educator in 2013. My position would be in charge of all disciplines and their education. Why there, created Orientation Success to a Hospital Setting: A Competency Checklist for all disciplines within the hospital that follows the Association of Rehabilitation of Nurses Model. My creation of this program was accepted to the ARN. The company flew my administration team out to Philadelphia where my project was presented to thousands of nurses across the United States. The project was then accepted to HealthSouth and multiple rehab facilities across the nation where it is still used today.
My first teaching career was at KAPLAN University Online. NCLEX prep was my job and for a year was teaching how to take a test. It was an amazing experience on how to break down the questions and teach students how to ultimately pass the NCLEX.
During my career, there are countless hours spent contributing to my employers. Service to committees, teams, and have been published throughout all of these years. CAUTI Team, CLABSI Team, INR Protocol Team, worked as a charge nurse, a supervisor and super user for nursing charting systems and equipment. Within all of these teams, have made changes, created new forms, and identified areas of weakness and made them stronger throughout the health care systems. Published in the Nevada state board of nursing journal. Assisted with many abstracts and research projects at Roseman University. Created many simulations and real-life experiences for nurses.
During all of this, had three beautiful babies, and two dogs. Built four homes. Lots of ups and downs. But mostly have grown so much and have become a leader. My husband and myself are a team and work hard for everything we have done. Life hasn't come easily for us, and we have had to work many hours and hard circumstances to get where we are today.
My time working at Roseman University started in 2016 as a clinical instructor. Teaching didactic courses and worked in the lab. After a few years, loved it so much I decided to apply full time. Been a full-time professor for Roseman University since 2017. My job is amazing and absolutely love my job. My passion is to make the most successful nurses ever! My contribution to the University has been through many committees, such as, Curriculum Committee Chair, Sunshine Committee Chair, SNA Adviser/Chair, Student Affairs Team member, Health Assessment Team Leader, Simulation and Laboratory Coordinator Team member and professor, and recently working on Certified Nursing Educator, CNE.
There are so many areas to the Nursing Career!! Take advantage and love what you do. Put your whole heart into your nursing career and do your best. It was the best decision ever made. Can't wait to meet you.
Education
Nurse Injector Spa Trouve Botox and Cosmetic Dermal Filler Course, 2019
Certified Botox and Filler Specialist
MSN-Ed Western Governors University, 2015 Thesis: "Orientation Success"
BSN Western Governors University, 2015 Thesis: "Obesity"
RN Stevens-Henager College of Ogden, 2009, Graduated on Dean's List and Honors
Affiliations
ARN
Nevada state board of nursing journal
Utah state board of nursing journal
SUN – Simulation User Network Laerdal
Publications and Research
Roseman University Research Symposium Poster Presentation 2021
"The Implementation of Telehealth Scenarios and COVID-19 Training to Prepare Nurses for the Future of Healthcare."
Roseman University Research Symposium Poster Presentation 2020
"Making the Connection in Nursing School" by Professor Natalie Maughan MSN-Ed, RN
Publication, "Making the Connection in Nursing School." 2019
by Professor Natalie Maughan MSN-Ed, RN, published in the Nevada State Board of Nursing Journal, June Edition.
Master's Thesis, Western Governors University, Salt Lake City, Utah 2015 Advisor: Mindy Mitchell PhD, RN
• "Orientation Success: for RN's, LPN's, and CNA's"
• Completed 65-page project.
• Presented in Philadelphia in 2016 at the ARN conference. Developed a competency program/checklist for all new hires within the hospital units using the ARN model. Project accepted through the HealthSouth Corporation and further used for all new hires.
Baccalaureate Thesis, Western Governors University, Salt Lake City, Utah 2014 Advisor: WGU Mentors
• "Obesity"
• Completed 50-page research study on obesity.
• Researched the obesity epidemic in the Salt Lake City community. Followed wellness coaches and providers at the University of Utah for 90 hours. Went to centers that provide health and wellness to the community gathering what items and programs are being bought and given to the community to help prevent obesity and help lose weight.
• Making a clear distinction that obesity begins with the adult/guardian of the household choosing what food to be eaten/bought. That obesity does not start with the child being responsible, but that obesity begins with the adult individually.