Give Kids a Smile provides estimated $462,600 in dental care to hundreds of Salt Lake City Area children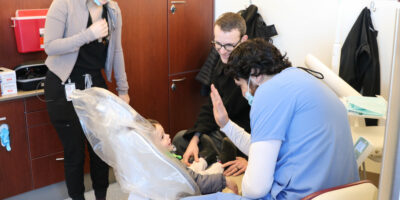 Roseman University College of Dental Medicine's Ninth Annual Give Kids a Smile® held Friday, February 3 at Roseman Dental in South Jordan, served 514 Salt Lake City-area children, providing free dental screenings, cleanings and vouchers to return to Roseman Dental for a free comprehensive exam, x-rays, sealants, and up to $100 of additional care. The College estimates the total value of care provide to be $462,600.
According to Ryan Moffat, DDS, director of public health sciences for Roseman's College of Dental Medicine, 68 percent of children screened during the event presented with four or more teeth with dental caries (cavities).
"The success of this year's Give Kids a Smile® demonstrates the need for these types of events to help families in need. Forty-two percent of the patients seen had not visited a dentist in more than a year. Many of these children probably would not have received care otherwise until they were in pain, which is one of the leading causes of school absence in the U.S." – Dr. Ryan Moffat
For families unable to attend Give Kids a Smile®, Roseman's College of Dental of Medicine is offering free comprehensive exam, x-rays and $150 towards dental care as part of its Spring 2023 voucher program. Open to new and existing Roseman Dental patients, the offer runs through May 31 and is open to Utahns of all ages. More information about the offer and how to make an appointment can be found by visiting rosemandental.com/offer.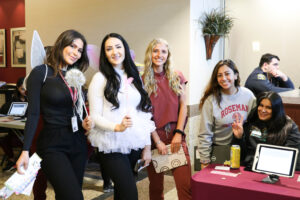 Give Kids a Smile® at Roseman University College of Medicine is made possible through the generous support of Marathon Petroleum. The event is held each year in conjunction with the American Dental Association's Give Kids a Smile® program. Since 2014, Roseman University's Give Kids a Smile® events have provided free dental care to thousands of Utah children.