June 2023 Spectrum – President's Letter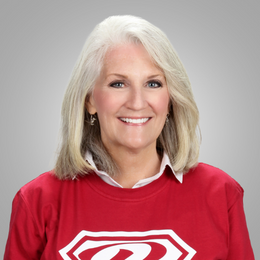 Welcome to the Summer 2023 issue of Roseman University's spectRUm magazine. Once again, the academic year is coming to a close and we are already busy preparing to welcome new students in the fall who are eager to pursue careers in the health professions.
Last month, we celebrated our commencement ceremonies for our graduates from the Henderson, Nevada and South Jordan, Utah campuses. The events marked a significant milestone in our history as our 20th class of Doctor of Pharmacy students were hooded and received their diplomas. It's hard to believe two decades have passed since our inaugural class of 36 students in what was the Nevada College of Pharmacy did the same. The growth of Roseman since that time has been amazing, and we're poised for more in the coming years.
At the center of our students' successes is Roseman University's Six-Point Mastery Learning Model®. It challenges the status quo in higher education, offering an unparalleled education for future healthcare professionals who will be trusted with our health and well-being. It offers an education without compromise. In this issue of spectRUm, we take a deep dive into this unique Roseman-developed learning model and share how it is used in our academic programs to build competency in our graduates and prepare them to be knowledgeable, skillful, and compassionate providers in healthcare teams.
A compelling topic in this issue is an article on the financial and career benefits of earning a Master of Science in Pharmaceutical Sciences from Roseman's College of Graduate Studies. As you'll learn, the program is the only such program in the Intermountain region, and graduates are highly sought after by the growing biosciences industries in Nevada and Utah.
Finally, you'll discover two remarkable individuals who bring to Roseman their unique set of skills and knowledge — Dr. Gregory Schneider with the College of Medicine and Bethany Hayward with the College of Nursing. I hope you'll find their stories as interesting as I did.
I'd like to close this month's welcome by personally thanking everyone, from golfers, sponsors, to volunteers, who made last month's 23rd Annual Scholarship Tournament a great success. This event raised tens of thousands of dollars to benefit scholarships for our nursing, pharmacy, and dental medicine students. We appreciate you all for helping students achieve their dreams.
Renee Coffman
President