March 2023 Spectrum – President's Letter
Read the Print Edition of Spectrum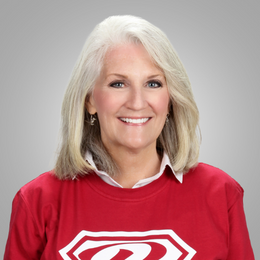 Welcome to the March edition of Roseman University's spectRUm. This week officially marked the start of the spring season, and after what has seemed to be a longer, colder, and wetter winter than we have grown accustomed to, we welcome the promise of longer, warmer days.
Spring is a time when our student organizations become busy providing health education and screenings at community health fairs and festivals throughout the Las Vegas and Salt Lake City areas. They partner with local non-profits, community organizations, and special events to offer blood glucose, cholesterol, and blood pressure screenings, drug misuse and abuse education, dental education and screenings, and more. Many of the people served by these events are often underserved or underinsured, making these events critical for their health and well-being. I invite you to follow our social media to learn about what our students are doing to help the communities we serve.
The activities of our students reinforce our current "Uniting the Heart & Science of Healthcare" campaign. This campaign statement has become Roseman's mantra, included in advertising, promotional flyers, and internal documents for the University, our academic programs, and patient clinics. It is stated along with our four pillars derived from our mission: transforming education, reimagining healthcare, embracing discovery, and committed to community. Our Marketing and Communications teams have worked hard to make "Uniting the Heart & Science of Healthcare" and the four pillars synonymous with Roseman University.
Earlier this month, we learned that the campaign received national recognition for its messaging and execution, which highlighted the people, stories, and successes of Roseman's patients, students, faculty, and staff. The campaign was awarded Gold by both the 20th Annual Service Industry Advertising Awards (SIAA) and the 38th Annual Education Advertising Awards, and Judges Choice by the Collegiate Advertising Awards. These organizations' awards are peer-reviewed and judged by national panels of industry experts. I would like to congratulate the Marketing and Communications teams for their extraordinary work and efforts to raise the University's profile in Nevada, Utah and beyond.
Among the articles in this month's issue of spectRUm, you'll read about our inaugural class of Hero Scholars graduating and entering their professions. Their successes were made possible by donors' support of our Hero Scholars program combined with the determination and resilience they demonstrated to be selected as Hero Scholars. We're very proud of our Hero Scholars and grateful for the donors who make the program possible.
As always, thank you for your interest in and support of Roseman University.
All the best,
Renee Coffman, BS Pharm, PhD
President & Co-Founder