President's Letter – December 2021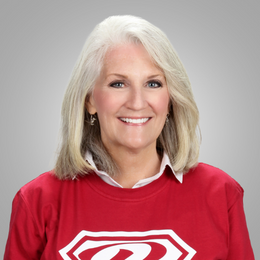 Greetings from Roseman University. The winter holiday season has arrived and I hope everyone is enjoying festivities and opportunities to gather with friends and family.
Since our founding in 1999, Roseman University has fostered a culture of community engagement and service. As the end of the year draws near, I want to acknowledge and celebrate the continuing commitment to community by our dedicated students, staff and partners.
We began 2021 by becoming the first higher education institution in Southern Nevada to begin administering COVID-19 vaccinations. Roseman mobilized quickly to begin vaccinating the community in January through large-scale vaccination PODs held at the University's Henderson and Summerlin campuses, as well as in partnership with community organizations such as Nevada Partners, Huntridge Family Clinic, The Center, Southern Nevada Health District and Clark County, City of Las Vegas. From January to May 2021, Roseman students, faculty and staff volunteered more than 5,000 hours of their time to vaccinate more than 7,500 southern Nevadans. In Utah, our students and faculty helped Davis County vaccinate thousands at a drive thru clinic.
Roseman University College of Pharmacy's Medicare Call Lab continued to serve southern Nevada. Volunteer student pharmacists from the Roseman University chapter of the American Society of Consultant Pharmacists (ASCP) answer phone calls from Medicare beneficiaries and provide unbiased information to help them make informed decisions about their Medicare enrollment and coverage options. The goal of the lab is to help beneficiaries enroll in the most cost-effective plan to meet their individual needs. Since its inception 2015, the Medicare Care Lab has saved local Medicare beneficiaries nearly $2 million. In late 2020, the Medicare Call Lab expanded its services to include Medication Review, offering a licensed pharmacist to review a patient's medications, medical history and work with the patient and their providers to help them meet their health goals. They've helped countless Medicare beneficiaries throughout 2021.
During the COVID-19 pandemic, Roseman University faculty experts emerged as a valuable resource for media to help educate the public about COVID-19 and vaccinations, appearing in local, regional, and national media more than 400 times in the past 12 months.
Finally, Roseman University faculty, staff and students through student organizations continued to support local charities, holding fundraisers, and volunteering their time and talents to help our communities.
All these efforts fulfill a very important part of our mission — advancing the health and wellness of the communities we serve. Yet, most of the public remain unaware of Roseman and the work we do beyond educating future healthcare professionals. In this issue of spectRUm, I invite you to learn about a new brand campaign created to raise public awareness of Roseman. It's a vibrant and impactful campaign that will help you and everyone in Nevada, Utah and beyond fully appreciate all that makes Roseman great.
Happy Holidays and best wishes for a Happy New Year!

Renee Coffman, PhD
President and Co-Founder