Roseman University College of Medicine's EMPOWERED program bolstered by Fund for a Resilient Nevada grant award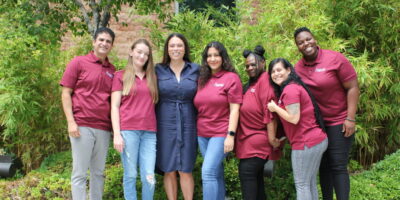 The EMPOWERED program at Roseman University College of Medicine has been awarded a two-year grant of $230,360 per year through the Fund for a Resilient Nevada to support its ongoing programs to help pregnant and post-partum individuals in their recovery from opioid use disorders.
The Fund for a Resilient Nevada was established in 2021 to administer the State's portion of opioid litigation recoveries.
According to the Centers for Disease Control and Prevention, drug overdose remains the leading cause of death among women of childbearing age (15 to 44 years old) both nationally and locally. It is also the leading cause of maternal mortality (death while pregnant or up to one year after giving birth) in Nevada according to the Nevada Maternal Mortality and Severe Maternal Morbidity Report.
EMPOWERED RISE (Recovery, Integration, Support and Empowerment), funded through the Fund for a Resilient Nevada, will provide clients with enhanced psychoeducation and tailored peer and social supports, which provide targeted interventions and assistance matches each client's individual needs and where they are in their journey of recovery and progress.
"It's grant funding like the Fund for a Resilient Nevada that allows EMPOWERED to have a profound impact on the lives of individuals who need support in their recovery and stabilization, and to become resilient," said Andria Peterson, PharmD, EMPOWERED's executive director and co-founder. "Ultimately, our goal is to empower individuals to be prepared for the birth of their babies, and to thrive as a caregiver."
Established in 2018, EMPOWERED is a recovery-oriented, family-based program that combines medication for opioid use disorder with comprehensive, wraparound services to manage educational and therapeutic goals with peer support, individual and group therapy, and care navigation to promote health and abiding recovery. The program currently serves 112 active clients in Southern Nevada with plans to expand in Northern Nevada.