SpectRUm: President's Letter – September 2023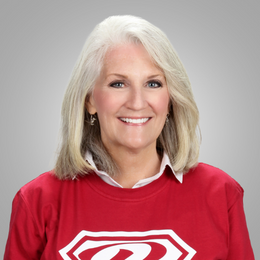 I hope this message finds you well and filled with excitement for the fall season. It is an exciting time on Roseman University campuses as we embrace the opportunities that a new academic year brings.
We are thrilled to welcome new cohorts of students in the Colleges of Dental Medicine, Pharmacy, Graduate Studies, and Nursing. These bright minds have already begun their journey, fully immersed in their respective programs, and experiencing Roseman's innovative Six-Point Mastery Learning Model™ firsthand. They are diligently working towards becoming highly skilled and competent healthcare professionals, and it's a privilege to witness their growth.
Each year, as we welcome these new students, we are invigorated by the renewed energy and unique backgrounds they bring to our campus communities. Their presence enriches our learning environment and enhances the diverse tapestry of our university.
I am delighted to extend my heartfelt congratulations to our 2023 Hero Scholars. Just yesterday, on our Henderson and South Jordan campuses, we had the honor of celebrating ten exceptional students who have been awarded a one-time $10,000 scholarship, made possible through the generous support from donors in our Nevada and Utah communities. Our Hero Scholars exemplify the very essence of Roseman University, and we take immense pride in having them as part of our academic family. Their aspirations to serve in the healthcare professions and make a positive impact in their communities are truly inspiring. I encourage you to delve into their stories of triumph, resilience, and service in this edition of spectRUm.
Looking ahead, we have an exciting event on the horizon: Roseman University's Homecoming. Scheduled for the week of October 23rd, this celebration promises a week full of engaging activities, including Founders' Day, Virtual Alumni Speaker Sessions, Alumni Welcome Back Brunch, Alumni Mixers, and a RoadRUNNER 5K/3K Race. Homecoming serves as a wonderful opportunity to reunite Roseman alumni with current students, faculty, and staff. It's a time to share success stories, inspire future alumni, and recognize Roseman Roadrunners who have emerged as leaders in their respective fields. To find out how you can be a part of these exciting events, please visit https://www.roseman.edu/alumni/homecoming/ for more details and registration information. I look forward to seeing you there.
Lastly, I want to express my deep gratitude for the unwavering support of our extended Nevada and Utah communities. Your recognition of the value our students, faculty, staff, and alumni bring to our region in terms of community service, economic vitality, and health sciences education is truly heartwarming. Thank you for being an integral part of our journey.
As we embark on this new academic year, let us continue to work together to uphold the values and mission of Roseman University, nurturing future healthcare leaders who will positively impact their communities.
With gratitude,
Dr. Renee Coffman
President & Co-Founder