Human Resources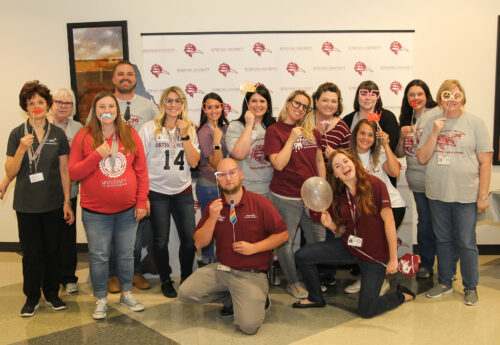 Welcome to the Office of Human Resources, a source of information for current and prospective employees.
At Roseman we believe compassion should be part of the curriculum. We bring innovation to patient-centered care. We solve human health challenges through research and discovery. We create programs to help people learn, heal and thrive. We believe that the heart and science of healthcare are two halves of one mission. At Roseman, compassion and empathy have been long intertwined with delivering exceptional healthcare to the communities we serve. In everything we do, we unite the heart and science of healthcare.
At Roseman we wear our hearts on our sleeves.
From the families who inspire us and we help heal, to the students who bring the skills and knowledge they learn to the communities that need them, to our faculty and staff who teach both heart and science equally - improving healthcare is our mission.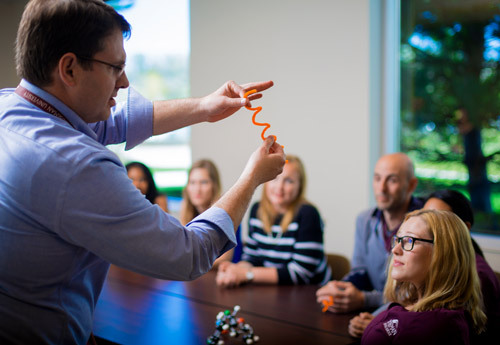 Six-Point Mastery Learning Model®
Roseman University strives to produce competent graduates in an educational environment that ensures high levels of achievement from all students and fosters cooperation and collaboration in the learning process. This is the concept of mastery learning.

Classroom As Teacher

Block Curriculum

Active & Collaborative Learning

Competency-Based Education

Assessment Learning

Early Experiential Learning
February 24, 2023
Since its inception in 2020, some of Roseman's inaugural Hero Scholars are graduating. Among them is Shabnum Hamidi. As of February 16, 2023, Hamidi received her bachelor's degree in nursing along with the BSN class of 2023 and is planning to return to her home state in California and work at a pediatrics hospital. 
February 24, 2023
Roseman University held its Ninth Annual Research Symposium on February 22 at its Henderson campus. An event to be held on Roseman's South Jordan, Utah campus was canceled due to…
December 1, 2022
From the Winter 2022 print issue of SpectRUm. Advancing the health and wellness of the communities we serve is a key tenet of the mission of Roseman University. We accomplish…