Human Resources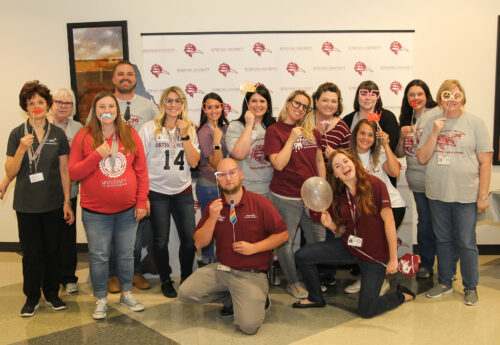 Welcome to the Office of Human Resources, a source of information for current and prospective employees.
At Roseman we believe compassion should be part of the curriculum. We bring innovation to patient-centered care. We solve human health challenges through research and discovery. We create programs to help people learn, heal and thrive. We believe that the heart and science of healthcare are two halves of one mission. At Roseman, compassion and empathy have been long intertwined with delivering exceptional healthcare to the communities we serve. In everything we do, we unite the heart and science of healthcare.
At Roseman we wear our hearts on our sleeves.
From the families who inspire us and we help heal, to the students who bring the skills and knowledge they learn to the communities that need them, to our faculty and staff who teach both heart and science equally - improving healthcare is our mission.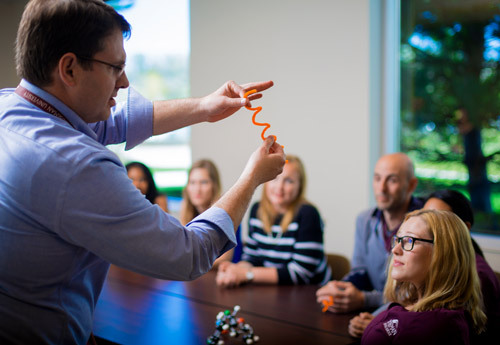 Six-Point Mastery Learning Model®
Roseman University strives to produce competent graduates in an educational environment that ensures high levels of achievement from all students and fosters cooperation and collaboration in the learning process. This is the concept of mastery learning.

Classroom As Teacher

Block Curriculum

Active & Collaborative Learning

Competency-Based Education

Assessment Learning

Early Experiential Learning
September 20, 2023
Series kicks off with Alzheimer's Disease on Sept. 25 followed by breast cancer awareness on Oct. 10 The Las Vegas-Clark County Library District has partnered with Roseman University College of…
August 16, 2023
Yesterday, the Department of Health and Human Services announced that Nevada is one of six states to receive a federal competitive grant for a pilot program to treat pregnant and…
August 14, 2023
Roseman University today announced the fall 2023 schedule of its Neighborhood Health Series, events that bring community members together to learn, share and collaborate with physicians, researchers and other healthcare…