Addressing Healthcare Disparities: A Call to Diversify Medicine
Did you know that despite Latinos representing 19 percent of the U.S. population, only six percent of physicians identify as Latino or Latina? In Nevada, where the Latino population exceeds 30 percent, the representation of Latino physicians is even lower at 5.3 percent. This stark disparity in healthcare professionals' diversity has far-reaching consequences, leading to significant barriers, inequalities, and poorer health outcomes among the Latino/Hispanic population.
Yesterday, October 1, was National Latino Physician Day, and it presents us an opportunity to bring attention to this important topic. It's a day to reflect on the pressing need to diversify the medical field and build a healthcare system that truly serves everyone, regardless of their background or ethnicity.
While Touro University Nevada and UNLV have made remarkable progress in increasing the number of practicing physicians and improving healthcare access in Nevada, the persistent shortage of physicians, especially in primary care and specialties, remains a critical issue in our state.
Roseman University College of Medicine will soon join our medical education peers in establishing an MD program in Las Vegas. Our program will have a strong focus on diversity, with a goal of increasing the representation of traditionally underrepresented minorities in medicine. Our innovative pipeline program, ASPIRE, is already making progress by collaborating with community partners to provide medical-focused and STEAM education programming throughout Southern Nevada. ASPIRE, along with forthcoming student recruitment and enrollment strategies, has the potential to transform medicine in Nevada and beyond. By supporting the aspirations of young, diverse individuals, Roseman University College of Medicine is taking concrete steps to bridge the healthcare gap.
These students will be more likely to have deep ties to local communities and are more likely to practice here in the future. Utilizing a holistic admissions approach, we will look for qualities beyond academic performance, including humility, empathy, critical thinking, communication, and collaboration—qualities that make excellent physicians. We will seek students who reflect the diversity, experiences, and dimensions of Nevada's communities, considering their lived experiences and the factors shaping their journeys. With our support and our rigorous yet nurturing educational model, our College of Medicine students will be like Roseman's other graduates in pharmacy, nursing and dental medicine—highly competent, competitive in their field, and ready to create a positive impact in the communities they serve.
National Latino Physician Day reminds us of the urgency to diversify the healthcare workforce and eliminate healthcare disparities. Roseman University College of Medicine's commitment to diversity in medicine is a commendable step forward, not only for Nevada but for the entire nation. By nurturing a new generation of healthcare professionals who reflect the diversity of our communities, we can ensure better access to healthcare and improved health outcomes for all. It's time to make our healthcare system truly inclusive and equitable.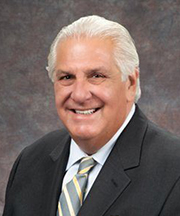 Pedro "Joe" Greer, Jr., MD, is the Founding Dean of the Roseman University College of Medicine. A nationally and internationally recognized leader in medical education, a Presidential Medal of Freedom recipient and MacArthur Genius Grant Fellow, and author, Dr. Greer is passionate about transforming medical education.