Roseman University's EMPOWERED Program One of Three Nevada Organizations to Receive Federal Grant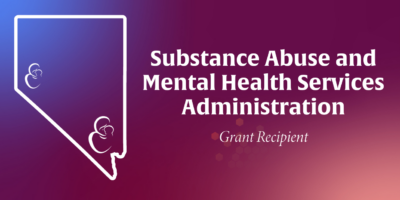 Yesterday, the Department of Health and Human Services announced that Nevada is one of six states to receive a federal competitive grant for a pilot program to treat pregnant and postpartum women with a primary diagnosis of substance use disorder.
Roseman University College of Medicine's EMPOWERED program will receive $894,497 from the Substance Abuse and Mental Health Services Administration (SAMHSA) to expand its program across the state. The program aims to provide wraparound services, peer recovery and support, and referrals to improve health outcomes and develop sustainability in Nevada's rural areas.
"EMPOWERED has had a profound impact on the lives of hundreds of Southern Nevadans to support their recovery and stabilization, and to become resilient," said Andria Peterson, PharmD, EMPOWERED's executive director and co-founder. "With this grant, the program will expand to Reno and Carson City, as well as surrounding communities, to reach more individuals in need. This is critical as drug overdose remains the leading cause of maternal mortality (death while pregnant or up to one year after giving birth) in Nevada according to the Nevada Maternal Mortality and Severe Maternal Morbidity Report."
EMPOWERED is a recovery-oriented program that combines medications for opioid use disorder (MOUD) with education, counseling, and peer support services and aims to manage the social determinants of health (SDOH) of program participants and their families. This federal funding is intended to help combat multiple facets of substance misuse and improve birth outcomes.
Additionally, SAMHSA is awarding the Washoe Tribe of Nevada and California funding for Medication-Assisted Treatment-Prescription Drug and Opioid Addiction (MAT-PDOA) to develop a Medication Assisted Treatment program for individuals struggling with opioid use disorder and to assist with the reduction and elimination of the use and misuse of illicit prescription drugs.
The PACT Coalition for Safe and Drug-Free Communities was awarded funding for Sober Truth on Preventing Underage Drinking Act (STOP Act) to address underage drinking.