Master of Science in Nursing/Family Nurse Practitioner (MSN/FNP)
Our unique block curriculum helps you earn your degree faster. With two start dates (January & July), now is the time to take your nursing career to the next level.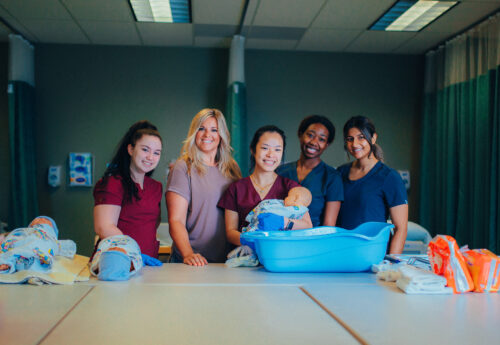 Lead. Practice. Increase access to quality healthcare. Earn your MSN/FNP in 24 months online. Apply today. Start January 2024. Application closes October 1.
Our CCNE* accredited Master of Science in Nursing/Family Nurse Practitioner (MSN/FNP) is designed for nurses who hold a BSN and are ready to fill the growing need for skilled advanced practice registered nurses. The MSN/FNP focuses on comprehensive healthcare for families and family members across all ages, body systems and diseases and will prepare you to deliver a range of acute, chronic, and preventive healthcare services. In addition to diagnosing and treating illness, you will learn to perform advanced patient care with key job functions including delivering immunizations, screening, and diagnostic testing, prescribing appropriate medications as part of a treatment plan, as well as offering personalized counseling on maintaining a healthy lifestyle.
This 24-month, full-time asynchronous online program prepares students for the Advanced Practice Registered Nurse License (APRN). Roseman University of Health Sciences provides an education system that promotes high levels of achievement with a focus on mastery of content. Our block curriculum incorporates evidence-based research, theory, and practice with local clinical hours.** Graduates will be prepared to function at the fullest extent of the APRN scope of practice. After completing the program, graduates will be equipped with the knowledge and skills needed to pass a board certifying exam, leading to licensure to practice as a Family Nurse Practitioner.
January 2024 MSN Cohort-opens 4/1/23, closes October 1st, 2023
July 2024 MSN Cohort- opens 10/1/23, closes May 1st, 2024
January 2025 MSN Cohort-opens 5/1/24, closes October 1st, 2024
*Commission on Collegiate Nursing Education – The master's degree program in nursing at Roseman University is accredited by the Commission on Collegiate Nursing Education (http://www.ccneaccreditation.org
**Clinical locations must have prior approval

Now is the time.
MSN/FNP Virtual Info Sessions
Are you ready to take the next step in your Nursing Career, but have questions about the admissions process for Roseman's MSN/FNP Program? Register today for an MSN Info Session. The session will go over the application process as well as provide you with an opportunity to have your questions answered by an admissions representative. Once registered, you will receive an email 24 hours before your session with the Zoom Meeting and Password.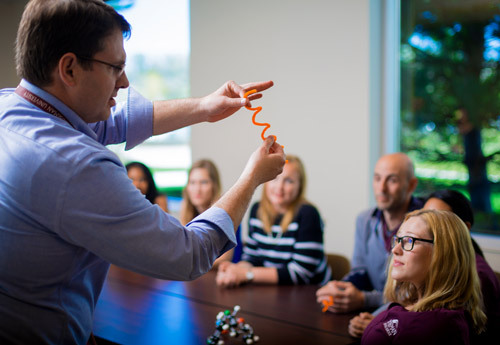 Six-Point Mastery Learning Model®
Roseman University strives to produce competent graduates in an educational environment that ensures high levels of achievement from all students and fosters cooperation and collaboration in the learning process. This is the concept of mastery learning.

Classroom As Teacher

Block Curriculum

Active & Collaborative Learning

Competency-Based Education

Assessment Learning

Early Experiential Learning