PharmD Admissions
Part Scientist. Part Patient Advocate. Part Strategist. At Roseman you get more collaboration and less lecturing. Our curriculum emphasizes early patient & advocacy experiences in a variety of real-world settings. Ignite your career in the changing world of pharmacy.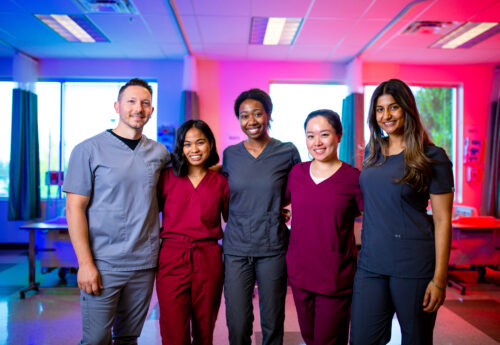 Application Timeline
July 14, 2022: PharmCAS Application Cycle Opens
October 3, 2022: Priority Deadline*
October/November 2022: Interviews for Priority Applicants
February 1, 2023: Application Deadline
Students are encouraged to apply before the application deadline.
Why choose Roseman College of Pharmacy?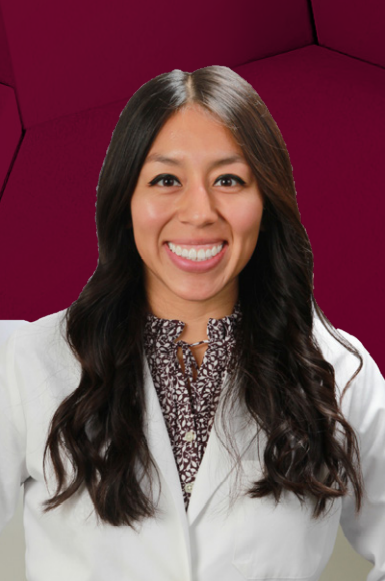 "I appreciate the layout of the classroom set-up and feel that I can personally benefit from being in the presence of each professor."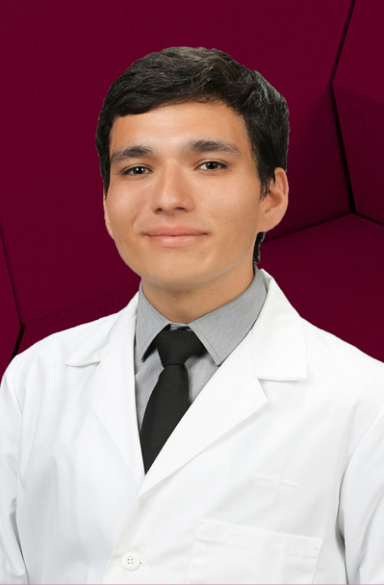 "I enjoy the fact that we start our rotations early on in our education. We become more confident in our ability to counsel patients as we learn about the medications."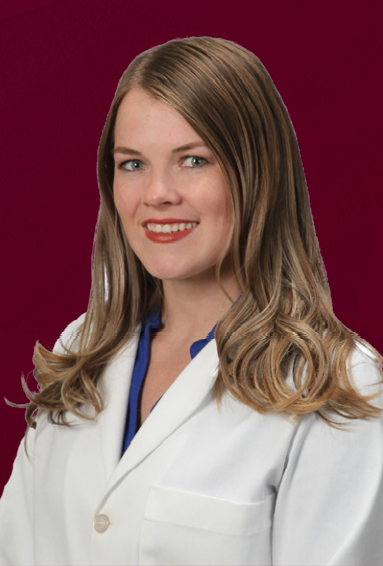 "This continuous cycle of learning and addressing areas of weakness has cultivated skills that I have found useful for succeeding in both the classroom and in practice as a student pharmacist."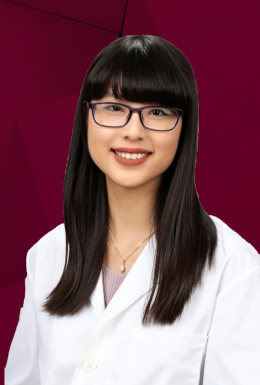 "I firmly believe in the Roseman University Six-Point Mastery Learning Model®, and what I like most about this model is the Block Curriculum, where we focus on only one topic at a time and move on to another topic every two weeks. This allows us to fully master a concept before moving on to the next one."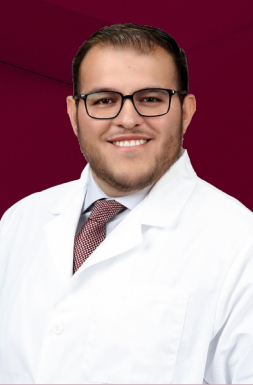 "Collaborating with peers to get through assignments was essential to my education. For our class, we say we are all a pharmily, and it is true. We supported each other there every phase of the curriculum, and I don't know what I would have done without my peers."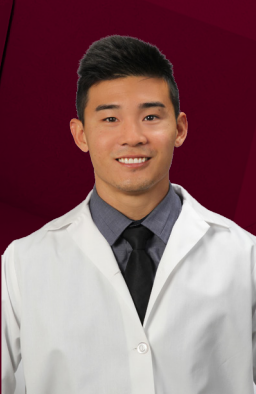 "Competency-based Education has helped me become better. The pressure to meet these standards is uncomfortable, but there is no growth in the comfort zone and I am happy to have a program push me and form me into a competent practitioner."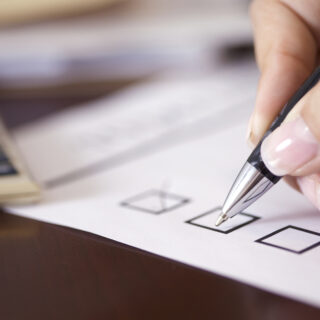 Step 1 - Review Requirements and Prerequisites
See the complete list of requirements and prerequisites below.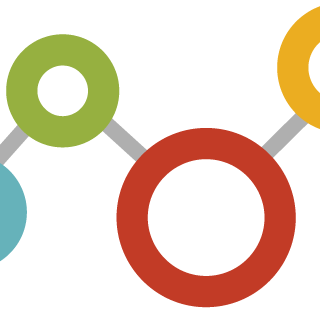 Step 2 - Complete a PharmCAS Application
Roseman College of Pharmacy uses the Pharmacy College Application Service.
Please open the link and click "Apply Now" to get started
Step 3 - Complete the Roseman Supplemental Application
Click the link to complete the Roseman College of Pharmacy Supplemental Application.
Once you are redirected to the NetCommunity Portal, click "New User Registration" to get started.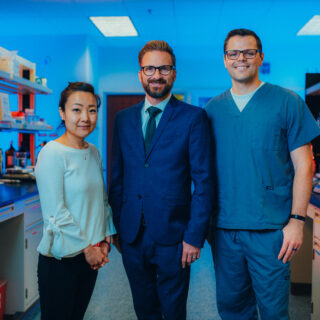 Step 4 - Complete the Interview
The Admissions Office will contact selected applicants by phone or email to schedule an interview date and time.
Therefore, it is essential that you notify the Admissions Office if you change your address, phone number, or e-mail address after you submit your application.
Requirements, Prerequisites, and Selection Criteria
---
The PCAT is no longer required
---
In order to be eligible for admission to the PharmD program, applicants must:
Complete a minimum of 60 semester credit hours (90 quarter hours) of study at an accredited college or university in the United States or its equivalent abroad.
Achieve at least a cumulative grade point average of 2.8 on a 4.0 scale.
Receive a grade of "C" (or its equivalent) or better in all science and math prerequisite courses and a grade of "B" or better in the English and Speech/Communications courses.
Complete the PharmCAS application and Roseman's supplemental application by deadlines.
All applicants that meet the minimum criteria will have their file evaluated. The file evaluation process will be competitive, and the most competitive applicants will be invited for an on-campus interview.
---
NOTE: Applicants may not disregard any part of their college-level educational history. An applicant who fails to report all institutions attended will forfeit his/her eligibility for admission to the University or will be dismissed. All credentials submitted for admission to Roseman University of Health Sciences become the property of the University and will not be returned or released.
General Chemistry I with Laboratory
4 semester hours OR
4 quarter hours of Chemistry I AND 4 quarter hours of Chemistry II
General Chemistry II with Laboratory*
4 semester hours OR
4 quarter hours of Chemistry III
Organic Chemistry I with Laboratory
4 semester hours OR
4 quarter hours of Organic Chemistry I AND 4 quarter hours of Organic Chemistry II
Organic Chemistry II with Laboratory*
4 semester hours OR
4 quarter hours of Organic Chemistry III
Calculus I
3 semester hours OR
4 quarter hours
General Microbiology (Lab not required)
3 semester hours OR
3 quarter hours
Human Anatomy (Lab not required)
Human Physiology (Lab not required)
The College requires a total of 6 semester hours or 8 quarter hours of Human Anatomy and Human Physiology. These prerequisites can be fulfilled by completing one of the following options:
3 semester hours of Human Anatomy AND 3 semester hours of Physiology (Introductory courses not accepted)
OR
3 semester hours of Human Anatomy and Physiology I and 3 semester hours of Human Anatomy and Physiology II
OR
6 semester hours of Human Physiology
---
we will accept applications with coursework in progress
Applicants must complete at least five of the science/math prerequisites listed above by December 31st of the year before enrollment and all eight must be completed at the time of enrollment
You must submit an official transcript documenting the final grade earned in any prerequisite class that was in progress when you submitted your application
---
a grade of C or better iS Required for all Science and Math courses
---
If an applicant is completing the chemistry series via "quarter system", then General Chemistry III with Lab and Organic Chemistry III with Lab are required
---
Biochemistry and/or Molecular Biology courses are not required prerequisites. However, the Admissions Office strongly recommends them
---
Introductory courses are not accepted
English Composition I
Freshman Level 3 semester hours OR
3 quarter hours
Speech/Communications
3 semester hours OR
3 quarter hours
---
we will accept applications with coursework in progress.
applicants must have completed the english and speech/communications courses at the time of enrollment
You must submit an official transcript documenting the final grade earned in any prerequisite class that was in progress when you submitted your application
---
a grade of B or better IS REqUIRED FOR ALL English and speech/Communications courses
---
Introductory courses are not accepted
When the Admissions Office at the College of Pharmacy at Roseman University receives a complete application, they utilize the following criteria to determine which applicants are invited to interview:
Academic Achievement
Overall GPA
Science and Math prerequisite GPA
PCAT score or Bachelor's, Master's, or other Doctoral level degrees
Interview
An applicant's academic achievements will determine if they are invited to interview.  The College of Pharmacy typically interviews until April.  Applicants are interviewed by a panel that consists of one faculty member and one student from the College of Pharmacy.
Through various questions, the panel assesses the applicant's strengths and abilities in their:
Understanding and motivation for pharmacy
Professionalism
Leadership
Problem-solving
Working within a team
Oral communication skills
Based on a comprehensive review of an applicant's academic achievements and interview assessment, the Admissions Office, with the Dean's final approval, will offer admission to the most competitive candidates.  Offers of admission can be made through August.  A waitlist may be maintained until the beginning of orientation.  All admissions decisions are final.
An applicant can request that the Admissions Office use only your grades from the last five years to calculate overall and prerequisite grade point averages (GPAs).
---
Example:  If you apply for Fall 2023, and request academic forgiveness (to request this, you must check the appropriate box on the Roseman application), grades before January 1, 2018 will not be included in the calculation of your overall and math and science prerequisite GPAs.  Your credit hours are still valid and any degrees you have received will still be counted.
---
Applicants making this request must have completed five of the eight math and science prerequisites by the end of December and all 10 required prerequisites, including English and Speech, within the last five years.
The Assistant Dean of Admissions and Student Affairs reserves the right to adjust an applicant's admissions status, disqualify an applicant from admissions consideration or rescind an offer of admission at Roseman should the applicant violate the PharmCAS Applicant Code of Conduct and/or demonstrate a lack of professionalism during the admissions process.
Special Admissions Circumstances
Foreign Transcripts must be evaluated and submitted directly to PharmCAS for consideration (Do not send directly to Roseman).
Roseman University requires Foreign Transcripts to be evaluated by World Education Services (WES). Select the WES "course by course" evaluation with grades. Please do not submit foreign transcripts to Roseman University.
---
TOEFL scores are NOT required
---
international applicants must have an F1 visa status, an I-20 and a U.S. social security number.
The College of Pharmacy is currently accepting transfer applications for Fall 2023 entry.
Application Deadline: Monday, May 1, 2023
Application Fee: $60 (non-refundable)
Applicants interested in applying for transfer should:
Read all instructions and proofread your application before submitting it to the College. Any omissions will significantly delay the processing of your application and may result in denial of admission.
Complete and provide all information requested in the application, including all official transcripts of undergraduate and pharmacy coursework, and pay the $60 application fee (non-refundable).
---
To be eligible for transfer consideration, applicants must:
Meet a preferred cumulative GPA of 2.8 or higher
Earn a minimum overall GPA of 3.0 in the professional program of the College/School of Pharmacy attended
Submit official transcripts from all undergraduate and graduate institutions attended
Submit a letter from the Dean of your current Pharmacy School that documents that you are in good academic and professional standing. Please have your Dean send the email directly to Dr. Dustin Christensen-Grant, Assistant Dean for Admissions at dgrant@roseman.edu and copy ruhspharmacy@roseman.edu
Submit letter(s) of recommendation from a faculty member at the current college of pharmacy (Optional)
---
To begin the transfer application process, please visit our NetCommunity Portal and create a New User Registration.
Once your log in is created, click on the "College of Pharmacy Admissions" link
Under forms, click "start" for the Roseman PharmD Transfer Application.
---
Because of the block system and the highly integrated nature of the didactic component of the curriculum, the College of Pharmacy will consider requests for transfers from other Doctor of Pharmacy programs on an individual basis.
---
The College of Pharmacy requires all transfer students to fulfill the experiential learning requirements for the first year of the program (368 hours in a community pharmacy), starting no later than the fourth week of May and finishing prior to starting the second year of Roseman's program in August.
---
Individuals with a prior BS in pharmacy will not be admitted with advanced standing into Roseman's Doctor of Pharmacy program.
Visit our Partnerships page to learn more about the Fast-Track BS/PharmD program with Nevada State College.
The Admissions Office will consider granting deferred admission in extenuating circumstances that would preclude an applicant from beginning classes at the start of the academic year.  Requests for deferment will be considered on a case-by-case basis upon an admitted applicant's written request.
An applicant who requests and is approved to defer admission is considered under obligation to enroll and attend the pharmacy program the following year.  Applicants can only request to defer their offer of admission once and that deferral, if accepted, will only be valid for the next academic year.
Only applicants who accept an offer of admission and paid the tuition deposit will be considered for a deferral request.  You will be required to sign an agreement contract certifying that you will not apply to, attend or hold a deferment at another College or School of Pharmacy.  Violations of this contract will result in the deferment being revoked.
Deferral requests must be made no later than June 30, 2022.
Admissions Frequently Asked Questions
| | |
| --- | --- |
| Question | Answer |
| Is a Bachelor's Degree required? | A Bachelor's Degree is not required but is recommended. |
| What grade must I receive in my prerequisite courses for them to qualify? | You must have completed 60 hours of prerequisite courses at an accredited college overseas or in the United States. To qualify for our program, you must have completed basic English, Math, and Science courses with acceptable grades. You must have earned a "B" or higher in Speech and Communications courses as well as in English Composition I. You also should have received a "C" or higher in all Science and Math prerequisite courses to be eligible for our program. The final grade point average for your prerequisite courses must be at least 2.8 for you to be considered for admission into Roseman University's College of Pharmacy. |
| I finished my prerequisites over seven years ago. Will they be accepted? | Yes. It is recommended however, that all coursework be completed within six years of the time of application to the program. |
| Must I have all the prerequisite courses completed before I apply? | No, but you must have a plan in place which allows you to complete all requirements prior to entering the program. At least five of the eight science/math prerequisites must be completed by December in order to apply for the next fall enrollment. You may enroll in classes through the summer prior to entrance to fulfill requirements. |
| Can I take prerequisites at a community college? | Yes, coursework can be taken at any accredited community college or university. |
| How do I know if the prerequisites offered at my college will satisfy Roseman's requirements? | If you have any questions whether a course you have taken or are planning to take meets the prerequisite requirements, please check the Transfer Course Guides. |
| Can I complete prerequisite courses at Roseman? | No, we do not offer prerequisite courses at Roseman. You can complete prerequisite courses from any college/university that is nationally/regionally accredited. |
| What is academic forgiveness and who is eligible to request this option? | To improve your overall and/or science/math prerequisite GPA's, anyone who has taken coursework five (5) years or longer since the date of applying to Roseman is eligible. However, applicants making this request must complete all 10 required prerequisites within the last five years, including English Composition I, and Speech. Transcripts from all post-secondary education institutions are still required. Pharmacy applicants requesting academic forgiveness are then evaluated using the same admissions formula. There is no deduction of points for requesting this option. |
Question

Answer

Do you accept transfer students?
We do accept transfer students but only on a case by case basis. Applicants are not accepted in the middle of blocks and must complete their current set of classes before being considered for our program. If they have entered the professional phase of a pharmaceutical program, they must have a grade point average of at least 3.0.

See the 'Special Admissions Circumstances' above for additional information

I am not a resident of Nevada or Utah, can I still apply?
Roseman accepts applicants from all 50 states and abroad.

Tuition and fees are the same for ALL students.

Applicants who complete the Declaration of Nevada or Utah Residency form and submit the appropriate documentation establishing they are residents of Nevada or Utah will be given additional preference in the interview selection process.

Can I apply to Roseman if I am an international student?
Yes, if you have an F1 visa status, an I-20 and a U.S. social security number.

See the 'Special Admissions Circumstances' above for additional information

Do I need the Test of English as a Foreign Language (TOEFL) examination to apply to Roseman?
ALL applicants must receive a grade of A or B in the English and Speech prerequisites in order to be enrolled. Therefore, the TOEFL test is not required or accepted.
I have completed coursework outside of the United States. Should I have my international transcript evaluated prior to applying?
Yes, Roseman University prefers all international coursework be evaluated by World Education Services (WES). Select the WES "course by course" evaluation with grades. Please do not submit foreign transcripts to Roseman University.
| | |
| --- | --- |
| Question | Answer |
| Does Roseman participate in PharmCAS? If so, is a supplemental application required? | Yes, you must apply through PharmCAS, and yes, you must complete a supplemental application. |
| Do I have to fill out a separate supplemental application for the Nevada and Utah campuses? | No. Only one PharmCAS application and one supplemental application is required to be considered for both campuses. |
| Is the Pharmacy College Admissions Test (PCAT) required? | The PCAT is no longer required for admissions to the College of Pharmacy. PCAT scores are accepted and considered for applicants who submit their scores. |
| Are letters of recommendation required? | No, letters of recommendation are not required but are highly recommended. |
| Is pharmacy experience required? Do you give preference to candidates who have pharmacy experience or to pharmacy technicians? | No, Roseman does not require applicants to have pharmacy experience. Candidates without pharmacy experience have the same chance of receiving an invitation to interview for the program as those with pharmacy experience. |
| How will I know if my application has been received and complete? | An e-mail will be sent after your supplemental application packet is received by the Admission Office. |
| May I call your office to find out the status of my application? | The best way to contact the Admissions Office is to email ruhspharmacy@roseman.edu. |
| I am reapplying to the program – will it help or hurt my chances for receiving an offer of admission? | The Pharmacy Admissions Office evaluates all applicants using the same formula. It will not help or hurt your chances of getting an interview. |
| When will I know if I will get an interview? | The Pharmacy Admissions Office invites candidates via e-mail for interviews and may continue issuing invitations through June. |
Question

Answer

Do you require a seating deposit?
Applicants granted admission into the Doctor of Pharmacy program receive a formal written offer from the Assistant Dean of Admissions & Student Affairs. The Admissions Office, when making an offer for admission, notifies a candidate of the appropriate deadline s/he must meet to formally accept the offer, and when to submit a tuition deposit to secure a seat in the class.
I'm making changes to my contact information. How do I notify you?
You must inform the Roseman College of Pharmacy Admissions Office at ruhspharmacy@roseman.edu in writing of all changes to your address and phone numbers. Please include full name, plus old and new information.
Is health insurance required? Where can I go to learn about the Roseman Student Health Insurance Plan?
Yes, health insurance is required. If you do not have health insurance, you must obtain it through Roseman. Please read the Student Health Insurance page for more information.
What do I need to do to be eligible to obtain a Nevada or Utah State Board of Pharmacy Intern License?
Applicants must be eligible to obtain a NV or UT state board of pharmacy intern pharmacist certificate of registration in order to enroll in the program. Applicants who have any of the following conditions should check with the appropriate state board before applying to the program:

If you have you been diagnosed or treated in the last five years for a mental illness or a physical condition that would impair your ability to perform any of the essential functions of your license, including alcohol or substance abuse; if you have been charged, arrested or convicted of a felony or misdemeanor; if you have been a subject of an administrative action whether completed or pending; and/or if you had a license suspended, revoked, surrendered or otherwise disciplined, including any action against your license that was not made public.

The College of Pharmacy will help you apply for this license.

Is on-campus housing available at Roseman?
On-campus housing is not available; however, there are many apartment complexes and homes within a 5 minute drive and/or walking distance from both our Henderson, NV and South Jordan, UT campuses.
Are there scholarships available?
Yes, scholarships are available through a variety of mechanisms. We have merit-based scholarships that are awarded annually to students that display excellence in and outside the classroom. We also have diversity scholarships that highlight our commitment to increasing the number of underrepresented minorities working in the profession of pharmacy. Our Financial Aid Office is available to help you with any additional questions about financing your Doctor of Pharmacy education.
Question

Answer

What is the cost for tuition and fees?

Tuition

$58,540

Fees

Technology: $400
Immunization (P1 only): $150
PCOA (P1 only): $75
NAPLEX Prep (P3 only): $600

Does Roseman offer a tuition discount to in-state students?
There is no in-state or out-of-state tuition difference.
Where can I find additional information about financial aid?
Please see the Financial Aid section of the Roseman Website
| | |
| --- | --- |
| Question | Answer |
| Are both the Henderson, NV and South Jordan, UT Campuses accredited? | Yes, both campuses have the same program and are accredited by the Accreditation Council for Pharmacy Education (ACPE). Visit the ACPE website for more information. |
| May I attend your program part-time? | No, students must attend our program full-time. |