Winter SpectRUm: Letter from the President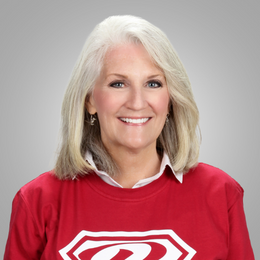 From the Winter 2022 print issue of SpectRUm.
Advancing the health and wellness of the communities we serve is a key tenet of the mission of Roseman University. We accomplish this by creating high-demand and impactful academic programs that train the next generation of competent and compassionate healthcare professionals, and by delivering the highest quality patient care at neighborhood levels. Since our founding in 1999, we remain focused on this mission and, with the support of our partners, are working to expand access to health sciences education and patient care in Nevada and Utah.
Our cover story in this winter issue of spectRUm features two dentists who recently joined Roseman's College of Dental Medicine. Dr. Alice Chen and Dr. Matthew Thacker are outstanding professionals who are helping Roseman further expand patient care in Nevada with a focus on caring for the underserved. Dr. Chen is a board-certified pediatric dentist who is caring for patients at our clinics in Henderson and in Summerlin, where the College of Dental Medicine provides specialized care for Cure 4 The Kids patients in treatment for cancer and other catastrophic diseases. Dr. Thacker is the program director for the Advanced Education in General Dentistry residency program in Henderson. He is passionate about providing a broad scope of evidence-based dental care to the Las Vegas Valley community and is dedicated to training the next generation of dentists to be skilled, compassionate, and service-based healthcare providers.
Also featured in this issue is the College of Nursing's new Doctor of Nurse Practice (DNP) degree program and Post-Master's Family Nurse Practitioner (FNP) Certificate program. The addition of these two programs add to the College's growing continuum of program offerings to provide students with a full spectrum of nursing education from the baccalaureate-level through advanced practice. These programs are essential in helping to improve patient access to primary care, not only in Nevada and Utah, but in states and communities across the country.
This fall Roseman selected its second class of Hero Scholars. With the generous support of community sponsors, this year nine students enrolled in the College of Nursing and College of Pharmacy were awarded a one-time $10,000 scholarship to kickstart their Roseman education. I invite you to learn more about these ambitious students in this issue.
Lastly, in the realm of Roseman research, three of our College of Dental Medicine faculty have been included in a prestigious list of the top two percent of scientists in the world. More about these researchers and their work are featured this month.
As always, I thank you for your interest in Roseman University. I'd like to close by wishing everyone a Happy Holiday and best wishes for a Happy New Year.
Renee Coffman
President