Roseman University Announces Winter Schedule for Neighborhood Health Series in Summerlin
Roseman University today announced the winter schedule of its Neighborhood Health Series, educational events that bring community members together to learn, share and collaborate with physicians, researchers and other healthcare practitioners on issues related to health and wellness.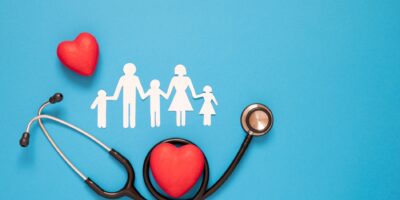 The winter schedule kicks off at 5:30 pm on Thursday, January 19, 2023 at Roseman University's Summerlin Campus, located at One Breakthrough Way, Las Vegas, NV 89135. Dr. David Rawlins, PhD, assistant dean for research and associate professor for the Roseman University College of Pharmacy, will present "The stories your DNA tells about you: From your ancestry to how you might respond to medications."
The remaining winter schedule includes:
Thursday, February 16, 2023 at 5:30 pm, "Innovations and best practices in dental and pediatric dentistry," presented by Dr. Matthew Thacker, DMD, director of the Advanced Education in General Dentistry Residency program and Dr. Alice Chen, DMD, pediatric dentist for Roseman University's College of Dental Medicine.
Thursday, March 16, 2023 at 5:30 pm, "Emerging infectious diseases & the vaccines that prevent them," presented by Dr. Manas Mandal, MSc, PhD, Fulbright Specialist and professor for Roseman University College of Pharmacy.
Sponsored by Clark County Credit Union, Roseman University's Neighborhood Health Series events are free and open to the public, however registration is required at speakers.roseman.edu or by calling 702-802-2872. All events feature a light dinner and refreshments.
Presented at Roseman University's Henderson and Summerlin campuses, each month the Neighborhood Health Series introduces expert speakers on a variety of health care topics. Guests experience elements of Roseman's Six-Point Mastery Learning Model™ and are invited to get to know other attendees, all while learning alongside members of southern Nevada's most accomplished and talented medical community.