Hero Scholars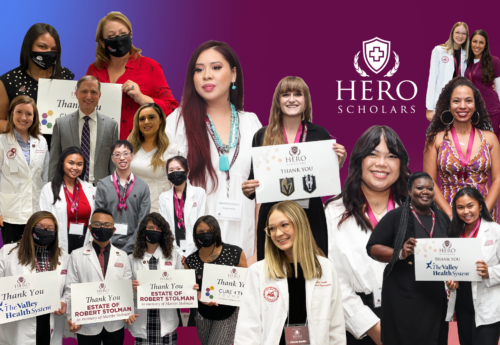 There are Heroes among us, students working tirelessly to improve the health and well-being of our communities. Roseman University is awarding $10,000 "Hero Scholarships" to incoming students to identify and nurture future healthcare providers who have demonstrated heroism in their everyday lives.
2023 Hero Scholars
Roseman University is proud to announce our 2023 Hero Scholars!
Hero Scholarship Information
The 2023 Hero Scholarship Application period is closed. 
Every Hero needs a chance to realize their dreams and YOU can help reward our community heroes' aspirations to become healthcare professionals by funding a Hero Scholarship. Your contribution will make a life-changing impact on a future student. We need the next generation of healthcare providers to fill gaps in our healthcare delivery system. Join us and become a part of the solution. Donors that make a $5,000 gift will be matched by the University to create one $10,000 Hero Scholarship for an incoming student. All Funders wishing to be recognized will be honored and celebrated through a social media campaign, an article in spectRUm, a press release, media coverage and highlighted on our website and will be an honored guest at our Hero Brunch
Make a difference in the life of a student!
To make a Gift, please contact Veronica Fischer, Director of Alumni Relations, Scholarships and Special Events at vfischer@roseman.edu or 702-802-2830 or Kendra Angell, Director of Philanthropy, at kangell@roseman.edu or 801-878-1272.
Our donors use their own heroism to empower other heroes to realize their dreams. We cannot thank them enough for their generosity and kindness.
Among the generous donors funding $10,000 Hero Scholarships in the 23-24 academic year:
Cure 4 The Kids Foundation

Annette Logan-Parker
The Estate of Robert Stolman
Valley Health System

Comprehensive Cancer Centers of Nevada

The Las Vegas Golden Knights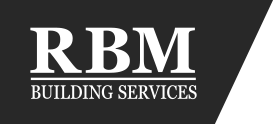 The Steinberg Family Foundation
A pre-pharmacy graduate of University of Hawaii at Manoa, Tan studied molecular biosciences and biotechnology. For more than 12 years, she volunteered with ABLE Special Needs Outreach, which paired her with individuals with intellectual and developmental disabilities to initiate group-building activities. Tan will earn her Doctor of Pharmacy degree at Roseman's Henderson, Nevada campus.
Lin earned a bachelor's degree in biochemistry and molecular biology from the College of Agriculture, Biotechnology and Natural Resources at University of Nevada, Reno. As a member of the university's Medical Student Association, Lin participated in many community events such as collecting canned food and supplies for the homeless, preparing Thanksgiving dinners for health professionals and fundraising for a Student Outreach Clinic that provides free primary care to the uninsured. She also volunteered in a research lab conducting experiments related to obesity. Lin will be enrolled in the Doctor of Pharmacy degree program at Roseman's Henderson, Nevada campus.
Smith will be entering the Doctor of Pharmacy program at Roseman's South Jordan, Utah campus after recently graduating from Weber State University where she majored in chemical technician sciences and biochemistry. During her time at Weber State University, Smith was active in the Emerging Leaders program, working on community projects with Ogden Rescue Mission, Help Me Grow Utah and other organizations. She also served as the University's Pre-Pharmacy Club president, planning and hosting seminars, activities and events for members.
Born and raised in the Philippines before immigrating to California, Cataag witnessed the environmental impact of deforestation and other harmful activities om communities, including natural disasters such as landslides and floods. While attending community college in California, she became involved in Hands-on Earth, an environmental club that raises awareness about sustainability. There she volunteered at a community garden and eventually became interested in food waste and helped raise money for a composting project at her college. Additionally, Caatag volunteered as a tutor for the MESA (Mathematics, Engineering, Science Achievement) club. She earned an associate degree in social and behavioral sciences from College of the Canyons in Santa Clarita and a bachelor's degree in global disease biology from University of California, Davis. She will earn a Bachelor of Science in Nursing at Roseman's Henderson, Nevada campus.
Pelayo grew up in East Las Vegas where at the age of 14 she joined Leaders of the Future where she volunteered at summer day camps and served food for the Salvation Army. While in high school, she volunteered for Opportunity Village and The Shade Tree and later, while studying pre-nursing at University of Nevada, Las Vegas, she collected donations for her hometown and tribe, the Cedar Band of Paiutes in Cedar City, Utah.  The poverty within the reservation sparked her interest in pursuing a career in healthcare. Pelayo will earn her Bachelor of Science in Nursing degree at Roseman's Henderson, Nevada campus.
An international business and finance graduate from California State University, Dominquez Hills, Walton recently completed her pre-nursing courses at Saddleback College in Mission Viejo, California. Her commitment to volunteerism began at the age of 7 when her father, an avid cyclist and volunteer, encouraged her to volunteer for the American Lung Associations (ALA) Bike Trek fundraiser to funds for lung disease research and patient care. Her volunteerism with the organization continued for more than a decade. In high school she volunteered as a tutor and dance teacher for underserved children in her hometown of Inglewood, California. Walton will earn her Bachelor of Science in Nursing at Roseman's Henderson, Nevada campus.
Since the age of 9, Seebart has volunteered as a certified referee and mentor with AYSO's special needs soccer program serving youth on the Autism Spectrum, Downs Syndrome as well as a myriad of genetic disorders. Beginning in elementary school and throughout high school, she volunteered for clothing drives benefiting local homeless shelters. Seebert is pre-nursing graduate from Cuesta College, where she also earned an associate degree in liberal arts. She will earn her Bachelor of Science in Nursing at Roseman's Henderson, Nevada campus.
Over the last two years, Martinez has volunteered with the Joy In Birthing Foundation in Los Angeles, California, providing free doula services to women associated with low-incomes, the foster care system, homeless shelters, and teenagers. In her role as volunteer, she helps educate and guide women to make informed decisions regarding their antenatal needs. Martinez earned a bachelor's degree in human biology from University of California, Merced. She will earn her Bachelor of Science in Nursing at Roseman's South Jordan, Utah campus with the goal of becoming a nurse-midwife.